Search Engine Reputation Management
Search Engine Reputation Management
Reputation is 'the result of what you do, what you say, and what other people say about you'. Search Engine Reputation Management (SERM) is vital to protecting your brand online
An online reputation is the perception that one has on the Internet based on their digital footprint. Digital footprints accumulate through all of the content shared, feedback provided and information that created online. The convergence of globalization, instantaneous news and online citizen journalism magnifies any corporate wrongdoing or misstep.
In today's dynamic online world, many companies experience challenges from hostile customers, disgruntled employees and nefarious competitors who try to hurt their businesses by blogging or posting derogatory statements online about the company or specific individuals who work there.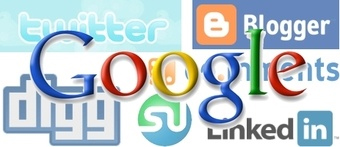 Search Engine Reputation Management (SERM) is a process employed by companies to proactively shield their brands from damaging content brought to light through search engine queries. Given the increasing popularity and development of search engines, these tactics have become more important than ever.

'Reputation Management Services' include the following specific activities:

Search Engine Optimization (SEO)
Social Media Optimization (SMO)
Social Media Viral Marketing (SEVM)
Search Engine Marketing (SEM)
Online Reputation Management (ORM)
Search Engine Reputation Management (SERM)
Online Identity Management (OIM)
Brand Reputation Management (BRM), and
Link, Backlink, RSS Feed Building, Reputation Monitoring, Online Slander Removal, Libel Removal, Defamation Removal and Reputation Recovery.

Here are a few DIY tips to have a say in Google on what Google says about you.

One of the easiest tools for tracking what Google knows about a topic is Google Alerts. Subscribe to a Google Alert and receive an email as soon as your search phrase (like your name or company) enters Google's index. Google Alerts cover news stories, video comments, blogs, pages found in web search, and even Google's own mailing lists, Google Groups.

Blog search engine Technorati tracks buzz in the blogosphere, by indexing the body of blog posts as they are published. You can subscribe to Technorati searches for your name or product in your feed reader. PressReleaseNetwork.com offers online media monitoring for your company news published in over 20,000 news sites.

Social media sites offer countless ways to participate in online community, and most of these profiles offer the added bonus of search engine visibility. Flickr, YouTube, Digg, Wikipedia, Facebook, and Twitter are six mainstream social media sites that feature results when you perform a web search. They are also high authority sites that are favored by search engines. Use each one appropriately and make sure to emphasize correct key phrases. If you can interlink these social media profiles with your blog posts with acceptable anchor text, you can help push up other positive pages in the search results.

If your reputation is important to you, but you just don't have the time to protect it, hire an expert.

Send your comments to sharad@cyber-gear.com.