2010 – No cash, No problem!
2010 – No cash, No problem!
Jack Dorsey, one of the founders of Twitter has launched a new e-payment technology which will revolutionise the way consumers pay for goods and services. Business Week called Jack one of technology's "best and brightest". MIT's Technology Review named him in the TR35, an outstanding innovator under the age of 35.

Jack Dorsey has just unveiled Square, his new technology start-up which basically allows someone with an iPhone or iPod Touch (Android and Blackberry apps are in development, and computer software will be available later) to begin accepting credit or debit card payments instantly.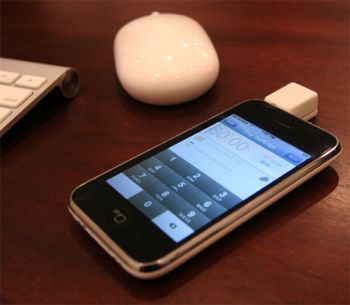 The product is aimed at cutting out the need for small business owners to have merchant accounts with the likes of Visa and Mastercard, but is also intended to allow individuals exchanging money to exchange funds without the need for carrying cash. Square levels the playing field for small and medium businesses, particularly those that operate from booths and carts with no permanent source of power or network connectivity available. No more lost opportunities for the vendors or the customers from a lack of cash!

The idea is that eventually, anyone with a mobile phone will be able to accept card payments. The security risk is reduced because card details are not held on the individual's phone, but rather beamed back to a central database which processes the payment and issues an e-mail receipt.
The company is called Square because the small plastic device which is plugged into the bottom of the iPhone is a white plastic square with a chip attached.
Unlike Twitter, which is famously only beginning to commercialise, Jack does have a business model, with plans to initially charge $1 for the iPhone application required to use the system.
The paperless payment company, aimed as a person-to-person payment system is based in San Francisco. Square has already raised $10m in a first round of fundraising, valuing it an initial $40m, with early investors including Khosla Ventures, whose partner Gideon Yu used to be the CFO of Facebook.
Square is initially undergoing a limited roll-out in the San Francisco area, with initially warm feedback, before a fuller roll out in 2010.

Send your comments to sharad@cyber-gear.com