iPad - Between A Smartphone And A Laptop
"The iPad, if you were to sum it up, is our most advanced technology in a magical and revolutionary device at an unbelievable price". – Steve Jobs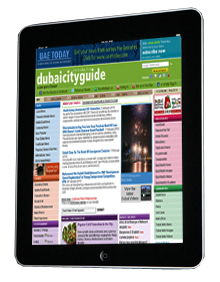 For me, the iPad at US$ 499 is a steal. The screen is large enough to read an online newspaper, though not small enough to fit in the pocket.  I will now be carrying my wallet, keys, blackberry and the tablet!

The launch of iPad will be followed by a new online bookstore called iBooks that links to the iPad, has one-click purchasing and places your purchased books onto a rendering of a wooden bookshelf.

All of the built-in apps on iPad are designed from the ground up to take advantage of the large, Multi-Touch screen. And they work in any orientation. So you can do things with these apps you can't do on any other device.

The large Multi-Touch screen on iPad lets you see web pages as they were meant to be seen one whole page at a time. With vibrant color and sharp text. So whether you're looking at a page in portrait or landscape, you can see everything at a size that's actually readable. And with iPad, navigating through the web has never been easier, or more intuitive. Because you use the most natural pointing device there is: your finger. You can scroll through a page just by flicking your finger up or down on the screen. Or pinch to zoom in or out on a photo. There's also a thumbnail view that shows all your open pages in a grid, to let you quickly move from one page to the next.

The email access features are even smarter. In landscape, you get a split-screen view, showing both an opened email and the messages in your Inbox. To see the opened email by itself, you just turn iPad to portrait, and the email automatically rotates and fills the screen. No matter which orientation you use, you can scroll through your mail, compose a new email using the large, on-screen keyboard, or delete messages, with nothing more than a tap and a flick. If someone emails you a photo, you can see it right in the message. You can also save the photos in an email directly to the built-in Photos app. And iPad will work with all the popular email providers, including MobileMe, Yahoo! Mail, Gmail, Hotmail, and AOL.

With its crisp, vibrant display, and its unique software features, iPad is an extraordinary way to enjoy and share your photos. For example, the new Photos app displays the photos in an album as though they were in a stack. Just tap or pinch to open the stack, and the whole album opens up. Then you can flip through your pictures, zoom in or out, or watch a slideshow. You can even use your iPad as a beautiful digital photo frame while your iPad is docked or charging. And there are lots of ways to import photos: you can sync them from your computer, download them from an email, or import them directly from your camera using the Apple Camera Connection Kit.

The list goes on...

By revenue Apple is now the largest mobile-device company in the world.
Send your feedback to
sharad@cyber-gear.com
.