Web 2.0 to Web 3.0: The evolution of the Web
Web 2.0 to Web 3.0: The evolution of the Web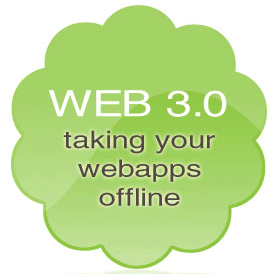 From 'Folks-onomy' to 'Me-onomy'
The web is becoming personal and mobile. Web 2.0 had the following characteristics:
The Widely Read-Write Web
Focused on Communities
Blogs
Sharing Content
XML, RSS
Web Applications
Tagging
Google
Cost per click
Rich Media, Viral
Web 3.0 is about semantic web - Personalization, intelligent search and behavioral advertising, among other things:
The Portable Personal Web
Focused on Individuals
Digital Lifestream
Consolidating Dynamic Content
The Semantic Web
Widgets, Drag & Drop Mashups
User Behavior
iGoogle
Brand Advocates
Tribevertising (FOAF- Friend of a friend!)
Some of the major players who have embraced the Web 3.0 standards are:
www.google.com/ig
www.openid.net
www.eurekster.com
www.netvibes.com
www.justin.tv
www.spock.com
www.freeset.com
www.mybloglog.com
www.friendfeed.com
www.joost.com
www.wink.com
www.last.fm
My personal favorite is
www.twine.com
.
Send your take on Web 3.0 to
sharad@cyber-gear.com
.