Hiring in Dubai: A Quick Guide to Overseas Employers - Finance and Other Industries
(11 April 2019)
Thinking about expanding into Dubai? Dubai's highly skilled workforce can offer a myriad of languages and can generate tactical employees to drive a company's growth. With a diverse economy, tax-free zones, and strategically located between the east and the west, it can be an attractive proposition for companies deciding where to expand to. However, just like any country, employers must properly incorporate payroll and understand labor laws when implementing a new global team.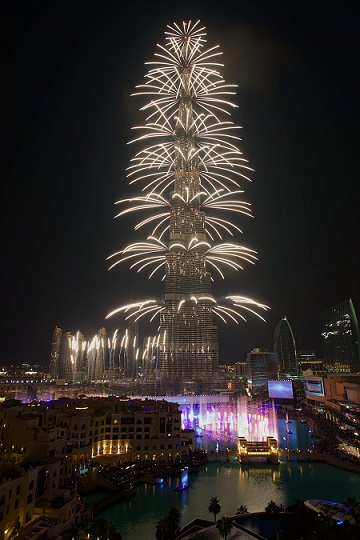 Whether you have already established a team in Dubai or are planning on creating a global workforce soon, this guide will provide the mandatory local employment and payroll obligations necessary to smoothly manage your employees.
Social Security Obligations and Pension Obligations
In Dubai, pension funds are composed from contributions made by the government (6%), the employer (15%), and the employee (5%). m
Social security is a contribution of employee (5%) and the employer (12.5%). The minimum salary for contribution is 1,000 AED with a ceiling of 50,000 AED.
The employer and employee both must register with Pension and Social Security Authority (GPSSA) and complete it within a month of the commencement their employment.
Minimum Wage
No minimum wage is enforced within Dubai labor laws creating a wide range of salaries. However, benchmarked salaries exist in different fields and competitive wages are set in place for skilled workers.
Annual Vacation
After an employee has completed six months of service, they are permitted 2 days of leave. After a year time spent within the company a minimum of 30 days annual leave is given. During leave, the employee's basic salary is given and in circumstances where an employee is asked to work during leave, both salary and leave allowance are provided. Before an employee takes annual leave, they are to be paid their annual salary. Even if a worker is dismissed, he/she is still entitled to their annual leave salary.
Sick Days
Sick leave is only mandatory for employees who have completed their probationary period. That means after 6 months a worker is entitled to 15 days of fully paid leave, 50% for the next 30 days and are not reimbursed for any additional days following.
Maternity Leave \ Paternity Leave
Three months of fully paid leave is granted to female employees. Once the employee has finished her maternity leave, she is also entitled two hours of daily leave to nurse her newborn child. These 2 hours are also fully paid and are taken at the start or end of the work day. During Ramadan the work days are shortened and so, the nursing leave is reduced to 1 hour. It is also permitted to add annual and unpaid leave to maternity leave to extend maternity leave to a maximum of 120 days.
Male employees are also given paid leave. This leave is 3 days and can be taken any time during the month of delivery.
Payroll Cycle
Employers must pay workers their wages monthly and no later than 10 days after the salary period. However, in cases where payment cycle is not mentioned in contract, the employer should provide payment every 14 days. All payments must be processed in the national currency.
How to Hire PEO vs Local Entity
After all aspects are considered and a decision has been made to expand globally to Dubai, now the choice between a Professional Employment Organization (PEO) or local entity must be made.
PEO should be considered to reduce the difficulties of managing a local entity by handling, payroll, taxes, benefits and insurances. PEO is usually recommended because it can guarantee compliance and remove liability.
Direct employment is more difficult, however free zones in Dubai exist making business registration less complex in some areas. With local entities the company must take legal responsibility for payroll, benefits, finance and insurance, and this can all pose as a liability.
Dubai has specific local labor laws and understanding employment and employer rights is vital for expanding companies to avoid added stress. Dubai, is one of seven emirates, with different local laws, this article specifically explains the UAE's benefits and payroll laws. Overall, Dubai can be a beneficial location for expanding workforces by providing unique opportunities to employers and employees.
We accept Guest Posts

DubaiCityGuide.com is owned and managed by Cyber Gear