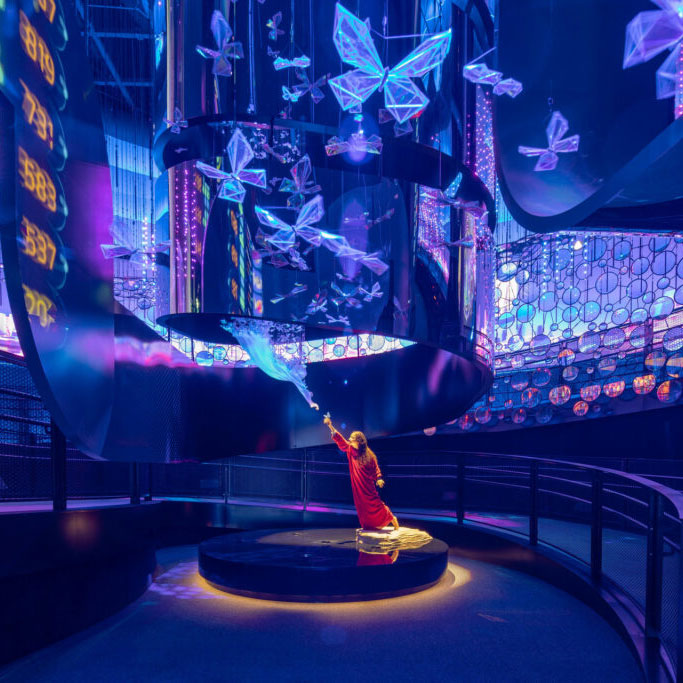 Past, present and the future come together for the exhibition's closing montage.
More Images

Mobility Pavilion Butterfly

Mobility Pavilion Entrance

Act Two ends with a floating astronaut on whose helmet visitors can project their faces.

This montage depicts how the late Sheikh Zayed bin Sultan Al Nahyan brought the leaders of the individual Emirates together to form the federation.

The pearl with 360-degree internal projection of the UAE's beginnings pays tribute to the nation's pearling history and intrinsic connection to the sea.

ONLY webinars

Dubai Shopping Festival at Dubai Mall

Dubai Shopping Festival at Dubai Mall

Dubai Shopping Festival at Dubai Mall

The Beach by Meraas

Last Exit Al Khawaneej by Meraas

La Mer By Meraas

City Walk by Meraas

Kite Beach by Meraas
Go to : [1] | 2 | 3 | 4 | of 88 >