Dubai plays host to some of the major global events as well as local festivals that are held annually and are huge crowd pullers.

January 2016
Dubai Shopping Festival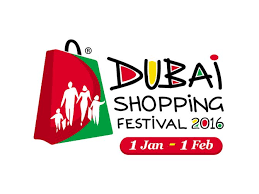 January 2016

Dubai Shopping Festival (DSF) takes place every winter with its mammoth array of discounts, competitions, prizes, fireworks and entertainment. DSF offers amazing shopping discounts, attracting holiday makers from around the globe keen on grabbing a bargain.


January 2016
Standard Chartered Dubai Marathon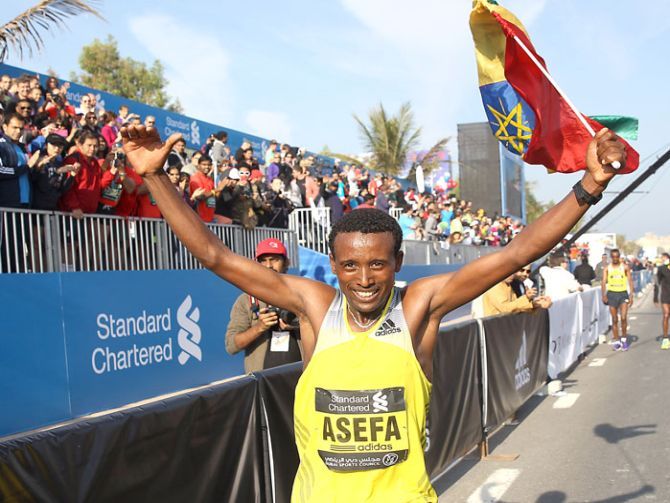 22 January 2016

The Standard Chartered Dubai Marathon and Dubai Half Marathon have been held in the city since the year 2000 under the patronage of Sheikh Mohammed bin Rashid Al Maktoum. It is one of the first sporting events on the city's calendar, occurring at the end of January, taking advantage of the cooler winter temperatures.


February 2016
Emirates Airline Dubai Jazz Festival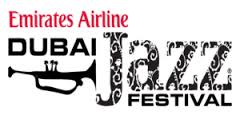 24 February - 26 February 2016

The Emirates Airline Dubai Jazz Festival will run from February 24 to 26 in 2016. The upcoming 14th edition has been built on years of success, creating a one-of-a-kind experience for fans and artists alike. Once again, music lovers can look forward to an undeniably great line-up. Audiences can expect twice the jazz and more of the classic rock, indie rock, pop and urban, an unbeatable mix of quality live entertainment.
Visit website for more info
February 2016
Dubai Desert Classic
February 2016



The Omega Dubai Desert Classic - a premier European Tour event which features a star-studded field led by Tom Watson, Lee Westwood and defending champion Rory McIlory among other big guns sponsored by Omega.
February 2016
The Dubai Duty Free Tennis Championships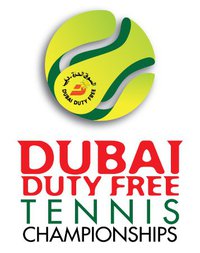 February 2016

The Dubai Duty Free Tennis Championships is owned and organised by Dubai Duty Free and takes place under the patronage of HH Sheikh Mohammed bin Rashid Al Maktoum, Vice-President and Prime Minister of the UAE and Ruler of Dubai. Dubai Duty Free is the permanent Title Sponsor of the tournament and this year the tournament celebrates the 22nd anniversary of the Men's and 14th anniversary of the Women's Championships.
March 2016
Dubai International Boat Show

March 2016

Welcome to the world's most anticipated marine event.

World premieres, regional launches, leading superyacht builders, Supercar Promenade, family area, awards ceremonies, VIP packages, media opportunities, live entertainment… all set within a stunning backdrop of the Dubai skyline.


March 2016
Boney M. Featuring Liz Mitchell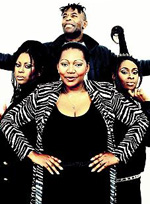 10 March - 12 March 2016

Boney M. was not only THE disco cult band of the 70's and 80's but remains a living legend of the entire disco era.

Originally founded in Germany by writer and producer Frank Farian, Boney M. was one of the disco orientated pop acts which dominated the European charts throughout the late seventies and early eighties with a string of hits well remembered to this day.


March 2016
4THEMUSIC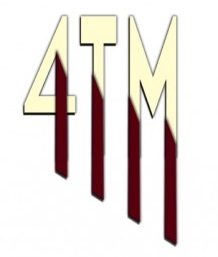 10 March - 12 March 2016

The band consists of namely Jabu Magagula, Peter-John Frans and Elton Frans. Having been around the block for a while now, "4THEMUSIC" has undoubtedly earned a decent fan base in Dubai with their innate musical versatility and remarkable stage presence.

They were also part of important events such as the 2007 Russian Golf Open Tournament in Moscow, and the prestigious Dubai World Cup Horse Racing in 2008. Their continued metamorphosis as a duo or part of a full band is what makes them perfect in complementing any city's fast-paced lifestyle, adding more excitement in the city's buzzing nightlife.


March 2016
The MapleJacks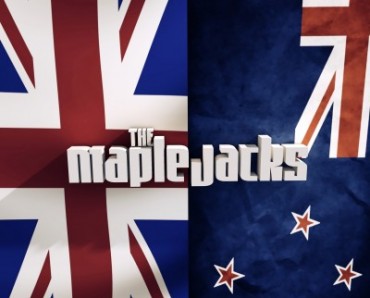 10 March - 12 March 2016

A Dubai-based quartet of internationally experienced players from the UK and New Zealand, over the last nine years, The Maplejacks have earned a reputation as the Middle East's premier party band. From their laidback, harmony-rich acoustic sets for corporate events and weddings, to riotous favourites for the region's famed large-scale parties, The MJs have proved themselves to be a professional yet easy-going outfit.

Whether they are playing to five or to five thousand people (and they have done both!), their energy is infectious and 100% live – just the sound of four guys playing the tunes their audiences want to hear.


March 2016
Dj Miiraz Saleh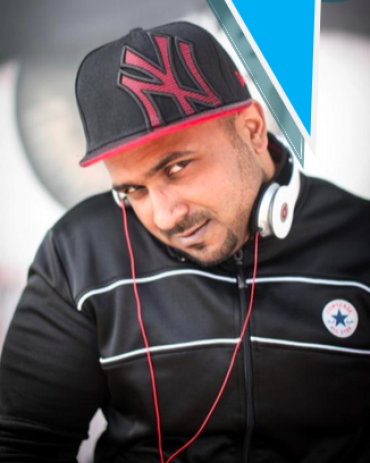 10 March - 12 March 2016

He's often called 'the mirage' for the illusions he creates with his music.

Having grown up in the capital, Abu Dhabi, this ladies' man feels very much at home in the U.A.E. Over the years, he has developed a strong ear to cater to a varied audience, ensuring all music appetites are satisfied.

DJ Miraz Saleh made his foray into the DJ battlefield as a resident DJ with the 'VK'ender nights' at the Thirty 1st Bar and Lounge at the Holiday Inn Abu Dhabi.


March 2016
DJ Amit Porobo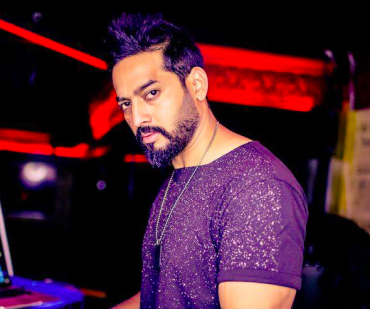 10 March - 12 March 2016

Goa and trance – two words together or apart that resonate within my heart to the same thumping madness of the music I grew up on. Hailing from the famous (or infamous) village of Anjuna, my exposure to music in the home of Electronic Music in India forged my passion and love for music.

Working out of a record store helping the owner- my friend, my first stints at the turn table were at house parties and private gigs. Things sort of waned once I came out to Dubai to pursue my career.

Check out my DJ mix compilations on my online playlist to see what I have to offer. I have learned from some of the best as I played alongside Dubai's renowned DJ's including Dj Abs, Virgin Radio's Big Rossi & Myles. Also shared the stage with the Pioneer Middle East's 2014 Champion "Trey French" during the opening launch of DJ Academy & opened up for the Kris Fade show Virgin Radio at Taste Of Dubai 2014. What's next? Look out for my own productions in 2015 and I would love to share my passion and experience by providing basic DJ classes.


March 2016
Adam Baluch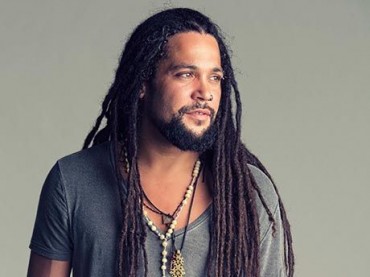 10 March - 12 March 2016

'Alternative soul' is how to describe both the man and the music – and it runs through every vein in Adam Baluch's forever-bopping body. Adam was born in the UAE to a Ugandan father and American mother and experienced a strict upbringing alongside his nine brothers and sisters, four of whom were adopted. Music never flowed through his childhood home, but it was apparent from his early years that this was something Adam was destined to do; something that came from within. By the age of eight he was learning to play the trumpet, and by aged 10, the piano. Adam then moved to the US for his high school education, and as a classical trumpet and piano prodigy, joined the acclaimed Carolina Youth Symphony. In grade school, he immersed himself in the human "beat box" percussion movement and post-graduation, he taught himself to play the guitar. At 24, he followed his heart and found a new home in Melbourne, Australia where he spent the next five years, but Adam always knew that he would return home to the UAE, with a whole world of music literally bubbling between his ears. For more information on Adam Baluch, images, interviews and bookings, contact Greg Dufton by calling +971 50 293 1103 or by email to:gregdufton@thinkme.ae


March - April 2016
GITEX Shopper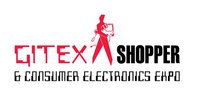 30 March - 02 April 2016



With more than two decades of success, GITEX Shopper is the largest and most influential consumer IT and electronics sales exposition in the Middle East. Held twice a year, leading international brands launch and showcase their latest products with amazing promotions, offers and competitions. This highly popular event offers visitors convenient access from world-class brands and regional powers like E-Max, E-City, Jacky's Electronics, Jumbo Electronics and Sharaf DG
April 2016
Al Marmoom Heritage Festival 2016

April 2016



The popular camel festival will see thousands of highly-trained camels from all over the Middle East of different ages and breeds compete in rounds to win their owners amazing cash prizes and other highly-priced items.According to the organisers, it is a traditional festival that all Emiratis as well as expatriates should come watch and experience. There will be day-long activities with many side shows based both on the country's cultural traditions and folklore as well as raffle draws.
Races will take place daily. Keep checking back on this page to find out more on this event.
May 2016
8th Dubai Tango Festival

18 May - 21 May 2016



Tango Dubai welcomes you to join the 8th edition of Dubai Tango Festival. It's the night to connect tango lovers from all over the globe here in Dubai. The 4 day festival will host various Tango workshops, milongas, an unparalleled Tango night and gala dinner. And to enrich your experience live music will be played every night by the best of tango musicians and singers, as well as some gorgeous performances, and a few surprises! Check out the festival program for more details.
June 2016
Ramadan Night Market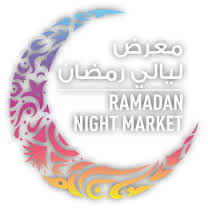 23 June - 02 July 2016 TBC

Known as the biggest shopping fiesta during the holy month of Ramadan, the Ramadan Night Market returns for ten action-packed days of fun for the whole family, with irresistible offers and great bargains in time for Eid. This year the Ramadan Night Market will feature its biggest range of products and brands from around the region with some of the best deals from over 300 outlets, including clothing, jewellery and accessories, health and beauty products, personal care items, perfumes, food, home appliances, electronics, toys and baby items, handicrafts, souvenirs and collectibles, travel and tourism offers, medical items and much more. Reminiscent of traditional street markets, this open scheme bazaar will be buzzing with a festive ambience.
July 2016
Eid in Dubai - Eid Al Fitr 2016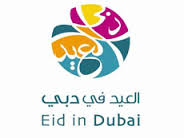 July 2016 TBC

Eid al Fitr is an important celebration on the global calendar, celebrated around the world. The word literally means, festival of breaking of the fast and marks the end of the month of Ramadan each year. The festival ends the dawn to dusk fasting that is followed by all Muslims around the world during the month of Ramadan. The festival is accompanied by a number of events happening throughout Dubai. More details to come soon. Please note that that dates mentioned are subject to change based on phases of the moon.
August 2016
Modhesh World 2016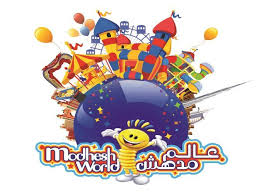 August 2016

Modhesh World is synonymous with family entertainment during the summer in Dubai and over the years, it has grown to become a destination by itself, given the fact that it attracted around 500,000 visitors in previous editions. The event aims every year to bring innovative and exciting entertainment and events to Modhesh World that you and your children will not soon forget.

September 2016
Cityscape Global

06 September - 08 September 2016

For more than a decade, Cityscape Global has been the annual meeting point for key real estate investors, developers, regional and city investment promotion authorities, architects, designers and other real estate professionals to drive growth in real estate investment and development across emerging markets globally.

GITEX Technology Week

16 October - 20 October 2016



Gitex Technology Week is a 5 day event being held from 16th October to the 20 October 2016 at the Dubai World Trade Centre in Dubai, United Arab Emirates. This event showcases products like Information and Communication Technology sector around the world put forward their latest creations. Comgaurd, Cyberworld Distribution, Digicam Zone, Han's Laser Technology, HYC System, Intel Corporation, Shenzen Tenda Technology Co Ltd and Sonus Networks are some of the names to reckon with in this field and products that will be on exhibit relate to infocom, mobile applications and applications, content, digital media solutions and services as well as other technological equipments etc. in the Computer Hardware & Software, Telecom Products & Equipment industries.
Dubai Motor Festival 2016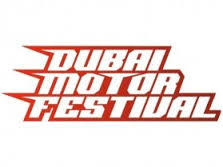 November 2016



The fourth edition of the citywide celebration of automobiles and our love of them gets on this November. The Dubai Motor Festival offers citizens an array of motor-related activities and experiences from Dubai Grand Parade & Marques D'Elegance to the annualDubai International Motor Show, Motor Village and Dubai International Rally. With this being the fourth event so far, it is sure to be every motor head's dream come true. Check back on this page for more information and updates.
Note: This information is to the best of our knowledge. We are not responsible for changes in day/timings/contact information. If you wish to contribute in any form do email us at dcg@cyber-gear.com

Disclaimer: DCG is not responsible for the content of any external websites. All external websites open in a new window.