Why Is Dubai The Best Place To Start A Business?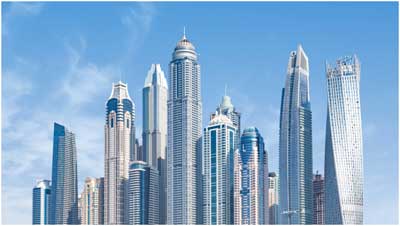 The business sector in Dubai continues to thrive, with the government's economic reforms encouraging foreign investment and positively impacting entrepreneurship in the UAE. And now, even more investors and entrepreneurs are taking notice. Industry reports indicate that startups currently make up nearly half of all registered companies in Dubai and contribute more than 47% to the UAE's annual GDP.
Let's look at why business setup in Dubai is gaining popularity and why Dubai has been favourable to businesses in both the mainland and free zones, creating exceptional growth in recent years.
Foreign investors can now access major business opportunities in mainland Dubai
Historically, foreign investors could only fully own businesses set up in a Dubai free zone. In September 2018, the Dubai government lifted these restrictions, allowing foreign investors to start businesses in mainland Dubai for some industries without requiring a local partner to sponsor them.
A mainland company formation in Dubai has many advantages. For example, unlike the UAE's free zones, entrepreneurs can trade across the UAE and internationally, allowing them to capitalise on Dubai's strategic geographic location between Western and Eastern markets.
Foreign investors also seek mainland licenses because it allows them to bid for lucrative government contracts and apply for an unlimited number of employee visas, in certain circumstances, to grow their staff.
A Dubai free zone can offer low cost options for a startup business in UAE
Foreign investors who set up business in Dubai free zone are able to minimise their initial capital investment with minimal paid up capital requirements for a wide range of industries and low-cost licensing options. Plus, the easy repatriation of profits to different countries also allows investors to make realise real profits throughout their business's lifecycle.
Moreover, business owners in free zones are often not obligated to rent or purchase physical office space, which reduces the cost of opening a business in Dubai.
The Dubai government has offered incentives for small to medium businesses
In order to encourage economic growth, the local government has introduced multiple incentives for small and medium enterprises (SMEs).
For SMEs working on government contracts, payments have been expedited to a 30-day schedule instead of the conventional 90-day duration. Moreover, the government has also substantially slashed insurance costs for SMEs, which reduces the cost of setting up a business in UAE.
The Dubai government has significantly invested in infrastructural development
In preparation for Expo 2020, the local government has invested heavily in improving the city's infrastructure, which translates into greater business efficiency for those looking for company set up in Dubai. It is estimated that the AED 100 billion invested towards the roads and transport infrastructure saved time and cut fuel costs, generating economic benefits worth AED169 billion, between 2006 and 2018.
Dubai offers numerous resources to encourage startups
Dubai offers founders of startups various opportunities for learning and networking. Accelerators and incubators are dotted across the city, providing guidance for setting up a business in Dubai, as well as affordable co-working spaces. Networking events are regularly hosted to create opportunities to meet fellow innovators.
Examples include in5 Dubai, which provides infrastructure, financing and mentorship to technology and media-focused startups, and the Dubai Future Accelerators program, which connects startups with relevant government support.
Other networking opportunities include events such as Technology Week, which offers startups a platform for engaging with investors, presenting their business and benefitting from mentorship.
Interested in starting a business in Dubai? Our experts at Decisive Zone can guide you through every step of the process. Contact us now for more information.