TheGreenEcostore.com will be displaying a range of Preserve recycled plastic products for the kitchen at the Taste of Dubai, which is taking place in Dubai Media City from 3-5 March, 2011.
Anu Agarwal, Founder of TheGreenEcostore.com stated, "We will be launching the Preserve brand of superior recycled and eco-friendly kitchen products at the Show. I am confident that visitors to the Show will love to buy these quality products from USA that are for the first time available in the Middle East.
To date, Preserve products have used nearly 100 tons of recycled plastic. By using recycled plastics they have significantly reduced both the pollution emitted and energy consumed in the exploration, drilling, transporting and refining of oil into petrochemicals that are used to make new plastic.
TheGreenEcostore.com markets products that use less energy, re-use materials, don't pollute or that are natural and organic. TheGreenEcostore.com supports environmentally friendly manufacturers & designers. All customers are guaranteed products which are 'green', easily absorbed into the ecosystem, without compromising on design or quality.
Preserve products can also be ordered online from www.TheGreenEcostore.com.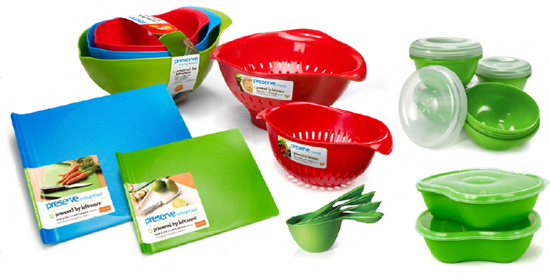 About Taste of Dubai
The Amphitheatre, Dubai Media City, will play host to the all new Taste of Dubai presented by Philips on 3rd – 5th March 2011, returning with an incredible line up of restaurants and celebrity chefs plus a brand new music stage hosting live international acts performing classic hits.