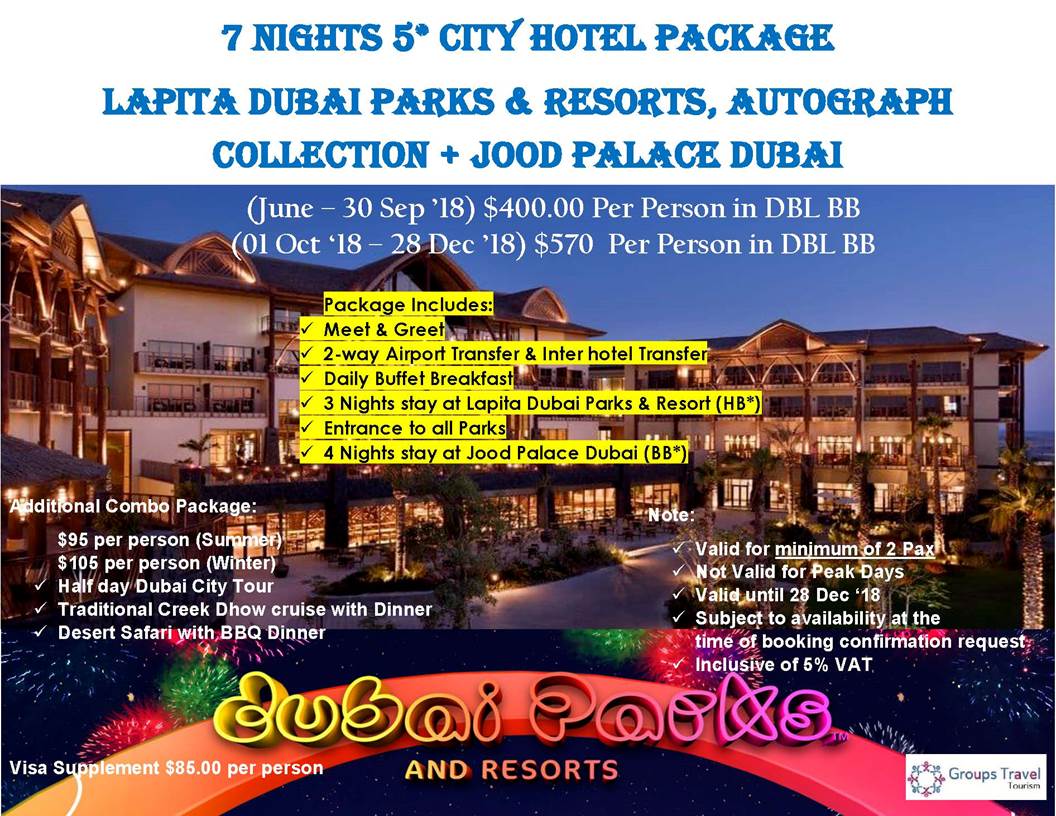 Please note that there is no booking made and rooms are subject to availability at the time of booking confirmation request.
Should there be of any further assistance needed, please do not hesitate to contact us. Thank you.
NB: Please note that starting 01st Jan 2018, additional 5% VAT will be applicable on top of the rates quoted as per UAE Government Fees Applied.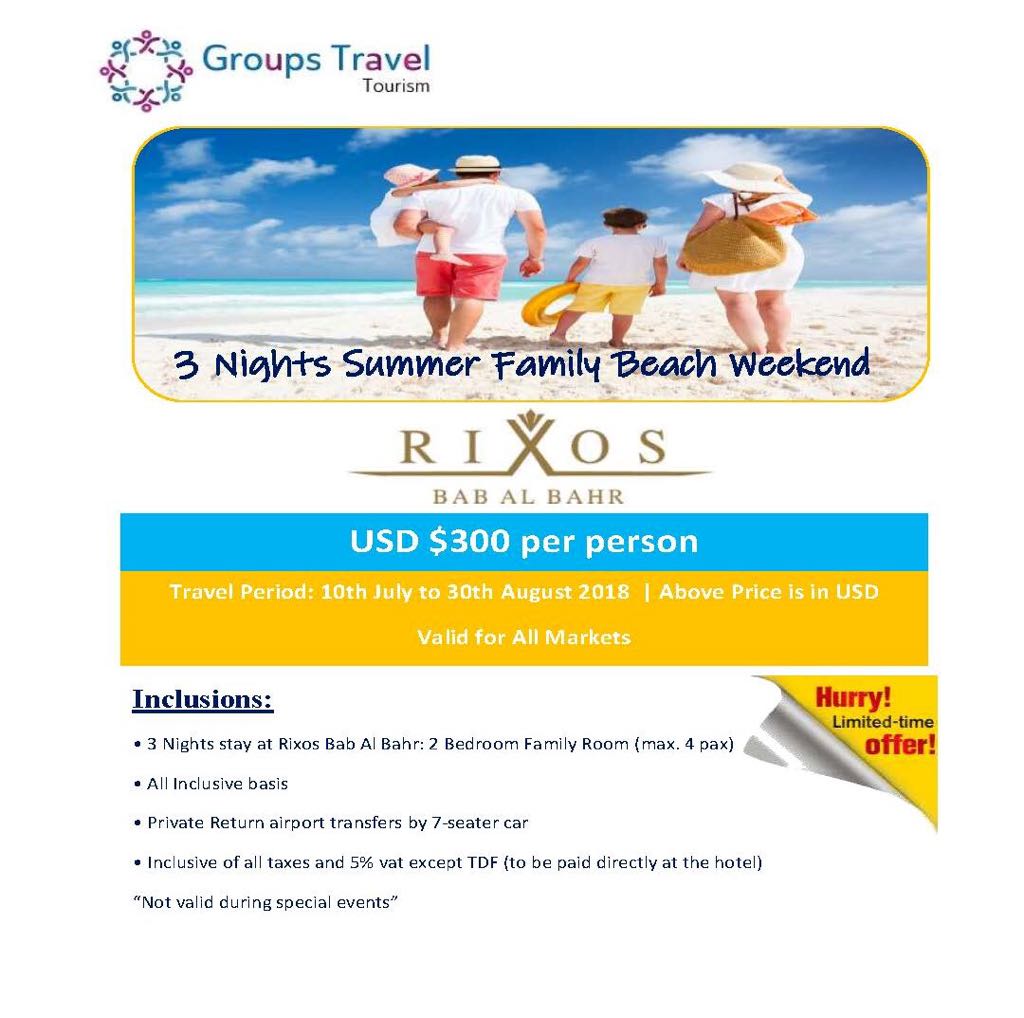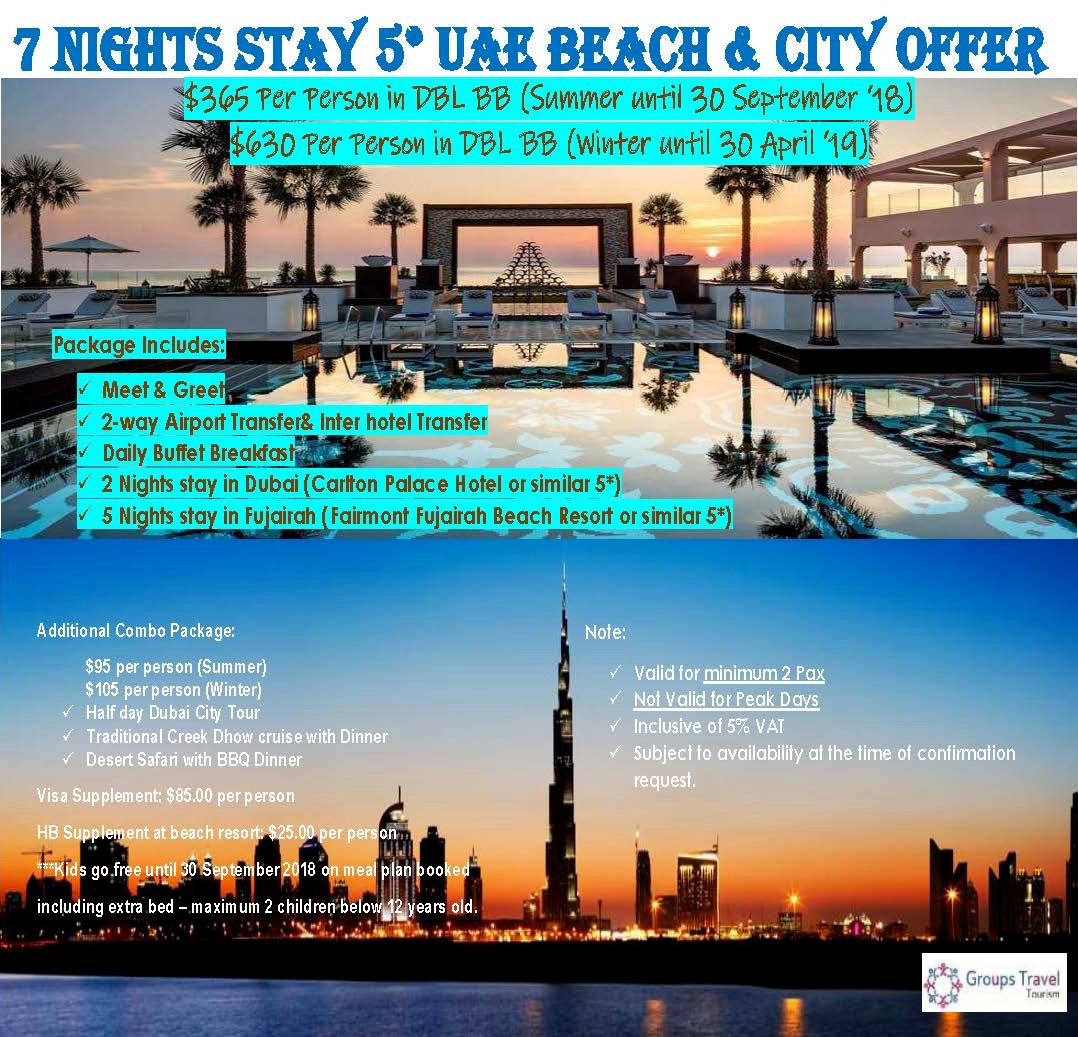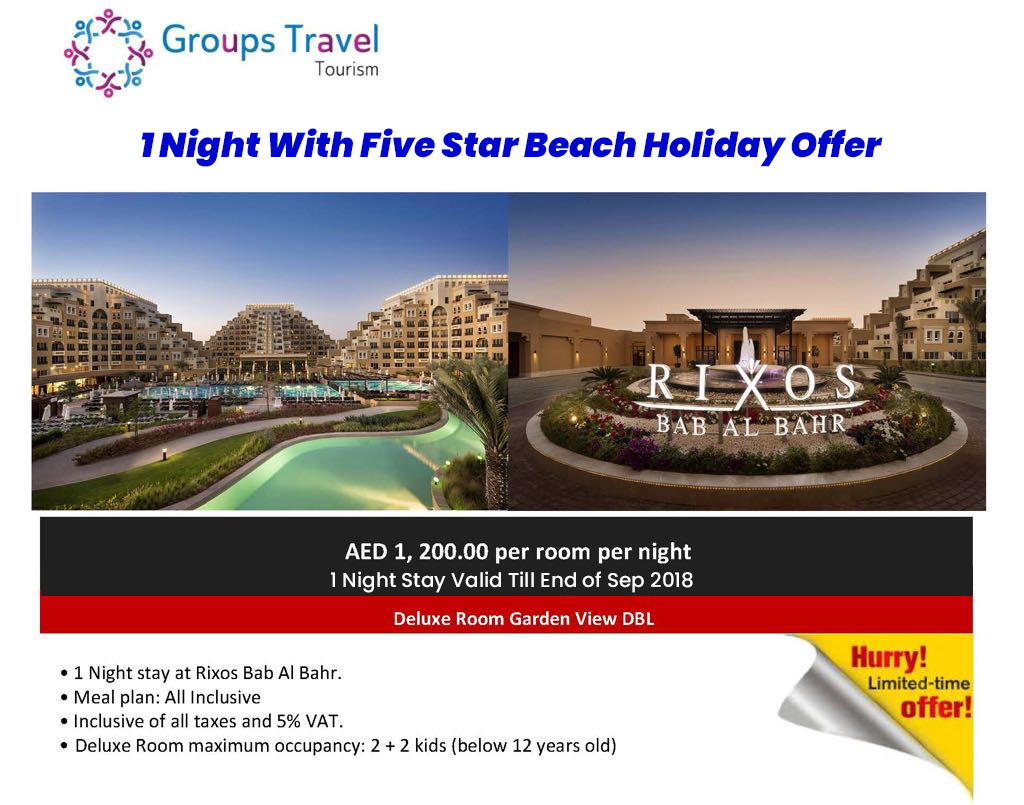 If you are interested in availing any of these offers, please send enquiry to dcg@cyber-gear.com.