What Are The Rules In The UAE For A Tenant's Notice To Vacate?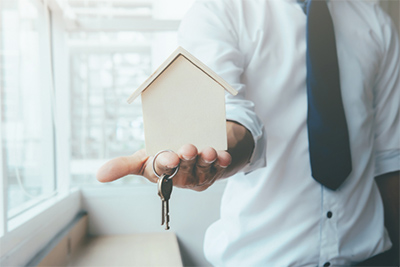 Moving to a new home can be both exciting and challenging, especially when it comes to adhering to the rules and regulations set by your country. In the United Arab Emirates (UAE), tenants need to be aware of specific guidelines when giving notice to vacate a rental property. This article serves as your comprehensive guide to understanding the rules surrounding a tenant's notice to vacate in the UAE.
Understanding Notice Periods
One of the fundamental aspects of the tenant-landlord relationship is the notice period. In the UAE, the notice period depends on the duration of your lease agreement. If your lease is for a year or more, you are generally required to provide a minimum of three months' notice, which is a guideline often recommended by an experienced real estate agency in Dubai. For leases with a duration of less than a year, the notice period is typically one to two months. It's crucial to review your lease agreement carefully to ascertain the exact notice period you are obliged to adhere to.
Putting It in Writing
While verbal communication is essential, when it comes to serving notice to vacate, written communication is paramount. Drafting a formal letter that outlines your intention to vacate the property is considered the proper approach. Ensure that the letter includes essential details such as the date of notice, the date you intend to vacate, your contact information, and your signature. Sending this notice via registered mail or through a reliable courier service helps in maintaining a record of the communication.
Complying with Renewal Periods
In some cases, tenants and landlords may choose to renew the lease agreement. If such a scenario arises, it's crucial to follow the renewal period stipulated in the lease agreement. Typically, landlords notify tenants about the lease renewal a few months before the current agreement expires. Tenants then have the option to renew or decline the offer within a stipulated time frame. Failing to adhere to the renewal period might result in automatic renewal or forfeiture of your security deposit.
Clearing Dues and Damages
Before moving out, it's essential to settle all pending dues and address any damages to the property. This includes ensuring that your rent is paid up to date and covering any utility bills, maintenance charges, or outstanding fines. It's advisable to conduct a thorough walkthrough of the property with your landlord to identify any damages or repairs needed. Addressing these issues promptly can help avoid disputes and ensure the smooth return of your security deposit.
The Security Deposit Protocol
Speaking of the security deposit, it's customary in the UAE for landlords to collect a security deposit before the tenant moves in. This deposit acts as a safeguard against potential damages or unpaid dues. When you decide to vacate the property, the landlord will inspect the premises for any damages beyond normal wear and tear. If everything is in order, the security deposit should be returned to you within a specific timeframe, as mandated by the UAE law.
Early Termination and Special Circumstances
Life is unpredictable, and circumstances may arise that require you to terminate your lease agreement before the stipulated period. In such cases, communication with your landlord is key. While UAE law doesn't explicitly provide for early termination, mutual agreement between both parties is often the best way forward. Some landlords might agree to an early termination with certain conditions, such as finding a replacement tenant or compensating for any inconvenience caused.
Legal Consequences for Non-Compliance
Failing to adhere to the notice period or other lease-related obligations can have legal consequences in the UAE. If you decide to move out without providing the required notice or without settling dues, your landlord may have the right to withhold your security deposit or take legal action to recover outstanding payments. Conversely, if a landlord breaches the terms of the lease agreement, tenants can seek legal remedies to protect their rights.
Conclusion
Giving notice to vacate a rental property in the UAE involves several critical steps, from understanding the notice period to settling dues and damages. Following the proper procedures not only ensures a smooth transition but also maintains a positive tenant-landlord relationship. By adhering to the regulations outlined in your lease agreement and UAE law, you can navigate the process with confidence, making your journey to a new home a seamless and hassle-free experience.