Dubai plays host to some of the major global events as well as local festivals that are held annually and are huge crowd pullers.

March 2016
Dubai World Cup 2016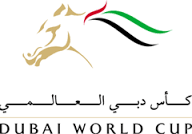 26 March 2016

The region's premier equestrian event pays tribute to the Arabian love affair with horses and is also one of the UAE's biggest social and sporting events. Taking place on the last Saturday of March at the iconic Meydan Racecourse, it is the richest day of racing in the world with a combined prize purse of $30 million USD. Last year's event featured nine races, highlighted by the $10m Dubai World Cup sponsored by Emirates Airline.
March - April 2016
GITEX Shopper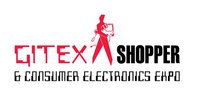 30 March - 02 April 2016



With more than two decades of success, GITEX Shopper is the largest and most influential consumer IT and electronics sales exposition in the Middle East. Held twice a year, leading international brands launch and showcase their latest products with amazing promotions, offers and competitions. This highly popular event offers visitors convenient access from world-class brands and regional powers like E-Max, E-City, Jacky's Electronics, Jumbo Electronics and Sharaf DG
April 2016
Al Marmoom Heritage Festival 2016

1 April - 30 April 2016



The popular camel festival will see thousands of highly-trained camels from all over the Middle East of different ages and breeds compete in rounds to win their owners amazing cash prizes and other highly-priced items.According to the organisers, it is a traditional festival that all Emiratis as well as expatriates should come watch and experience. There will be day-long activities with many side shows based both on the country's cultural traditions and folklore as well as raffle draws.
Races will take place daily. Keep checking back on this page to find out more on this event.
April 2016
STEP Conference 2016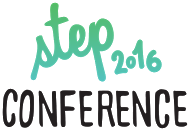 4 April - 5 April 2016



STEP is the largest tech and interactive gathering in the Middle East. After its tremendous growth from a small gathering of 100 people 4 years ago, to 2500+ attendees in 2015, STEP Conference has finally announced its dates for the upcoming 2016 edition, which will be hosted at the Dubai International Marine Club once again, on April 4th & 5th.
STEP 2016 is expected to bring together 6000+ attendees offering boundless opportunities for startups, developers, investors, media professionals and entertainers all in one place to network together.
May 2016
8th Dubai Tango Festival

18 May - 21 May 2016



Tango Dubai welcomes you to join the 8th edition of Dubai Tango Festival. It's the night to connect tango lovers from all over the globe here in Dubai. The 4 day festival will host various Tango workshops, milongas, an unparalleled Tango night and gala dinner. And to enrich your experience live music will be played every night by the best of tango musicians and singers, as well as some gorgeous performances, and a few surprises! Check out the festival program for more details.
June 2016
Ramadan Night Market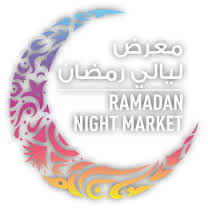 23 June - 02 July 2016 TBC

Known as the biggest shopping fiesta during the holy month of Ramadan, the Ramadan Night Market returns for ten action-packed days of fun for the whole family, with irresistible offers and great bargains in time for Eid. This year the Ramadan Night Market will feature its biggest range of products and brands from around the region with some of the best deals from over 300 outlets, including clothing, jewellery and accessories, health and beauty products, personal care items, perfumes, food, home appliances, electronics, toys and baby items, handicrafts, souvenirs and collectibles, travel and tourism offers, medical items and much more. Reminiscent of traditional street markets, this open scheme bazaar will be buzzing with a festive ambience.
June 2016
Modhesh World 2016
25 June - 27 August 2016

Modhesh World is synonymous with family entertainment during the summer in Dubai and over the years, it has grown to beco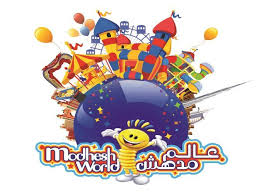 me a destination by itself, given the fact that it attracted around 500,000 visitors in previous editions. The event aims every year to bring innovative and exciting entertainment and events to Modhesh World that you and your children will not soon forget.

July 2016
Eid in Dubai - Eid Al Fitr 2016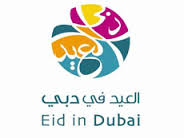 July 2016 TBC

Eid al Fitr is an important celebration on the global calendar, celebrated around the world. The word literally means, festival of breaking of the fast and marks the end of the month of Ramadan each year. The festival ends the dawn to dusk fasting that is followed by all Muslims around the world during the month of Ramadan. The festival is accompanied by a number of events happening throughout Dubai. More details to come soon. Please note that that dates mentioned are subject to change based on phases of the moon.
July 2016
Dubai Summer Surprises (DSS)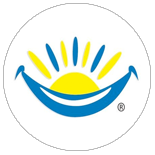 23 July - 05 September 2016

DSS was launched in 1998 to position Dubai as a summer destination. The festival is one of the highlights of the city's summer calendar with GCC residents and other tourists flocking to the city looking for bargains in the over 6,000 stores participating in this annual event. This shopping festival is also heavily geared towards families with each mall undertaking a programme of events for children of all ages. Mall-based events and international character shows are entertainment highlights of DSS.
September 2016
Cityscape Global

06 September - 08 September 2016

For more than a decade, Cityscape Global has been the annual meeting point for key real estate investors, developers, regional and city investment promotion authorities, architects, designers and other real estate professionals to drive growth in real estate investment and development across emerging markets globally.

October 2016
GITEX Technology Week

16 October - 20 October 2016



Gitex Technology Week is a 5 day event being held from 16th October to the 20 October 2016 at the Dubai World Trade Centre in Dubai, United Arab Emirates. This event showcases products like Information and Communication Technology sector around the world put forward their latest creations. Comgaurd, Cyberworld Distribution, Digicam Zone, Han's Laser Technology, HYC System, Intel Corporation, Shenzen Tenda Technology Co Ltd and Sonus Networks are some of the names to reckon with in this field and products that will be on exhibit relate to infocom, mobile applications and applications, content, digital media solutions and services as well as other technological equipments etc. in the Computer Hardware & Software, Telecom Products & Equipment industries.
November 2016
Dubai Motor Festival 2016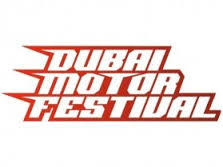 1 November - 10 November 2016



The fourth edition of the citywide celebration of automobiles and our love of them gets on this November. The Dubai Motor Festival offers citizens an array of motor-related activities and experiences from Dubai Grand Parade & Marques D'Elegance to the annualDubai International Motor Show, Motor Village and Dubai International Rally. With this being the fourth event so far, it is sure to be every motor head's dream come true. Check back on this page for more information and updates.
December 2016
Dubai International Film Festival (DIFF) 2016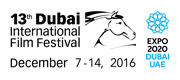 7 December - 14 December 2016



The Dubai International Film Festival (DIFF) is the leading film festival in the Middle East, Asia and Africa. Since its inception in 2004, the festival has served as an influential platform for Arab filmmakers and talent at an international level, by spearheading the cinema movement in the region. DIFF has established itself as a major international festival, while continuing to serve as a premier showcase event for Arab cinema, and contributing to the development and growth of the regional industry.
January 2017
Dubai Shopping Festival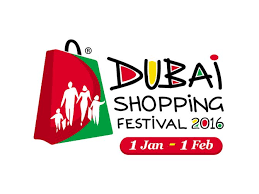 1 January - 1 February 2017

Dubai Shopping Festival (DSF) takes place every winter with its mammoth array of discounts, competitions, prizes, fireworks and entertainment. DSF offers amazing shopping discounts, attracting holiday makers from around the globe keen on grabbing a bargain.


January 2017
Standard Chartered Dubai Marathon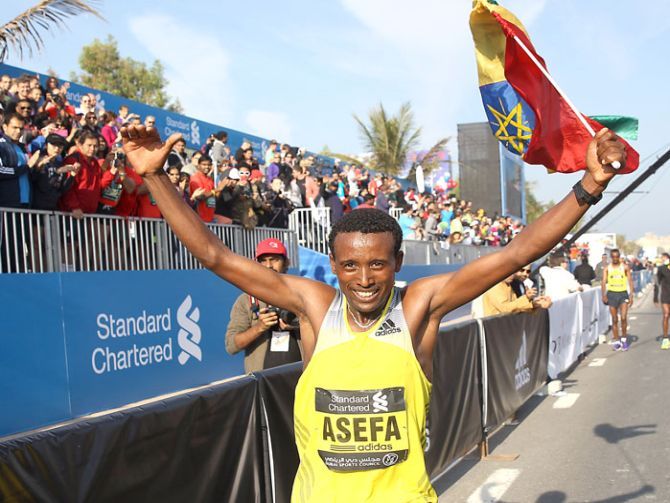 January 2017

The Standard Chartered Dubai Marathon and Dubai Half Marathon have been held in the city since the year 2000 under the patronage of Sheikh Mohammed bin Rashid Al Maktoum. It is one of the first sporting events on the city's calendar, occurring at the end of January, taking advantage of the cooler winter temperatures.


January 2017
Dubai Desert Classic
30 January - 5 February 2017



The Omega Dubai Desert Classic - a premier European Tour event which features a star-studded field led by Tom Watson, Lee Westwood and defending champion Rory McIlory among other big guns sponsored by Omega.
February 2017
The Dubai Duty Free Tennis Championships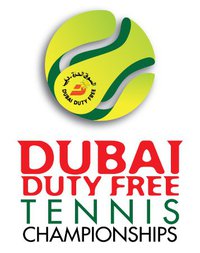 February 2017

The Dubai Duty Free Tennis Championships is owned and organised by Dubai Duty Free and takes place under the patronage of HH Sheikh Mohammed bin Rashid Al Maktoum, Vice-President and Prime Minister of the UAE and Ruler of Dubai. Dubai Duty Free is the permanent Title Sponsor of the tournament
February 2017
Emirates Airline Dubai Jazz Festival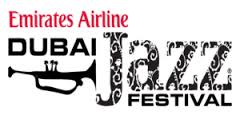 22 February - 24 February 2017

The Emirates Airline Dubai Jazz Festival has been built on years of success, creating a one-of-a-kind experience for fans and artists alike. Once again, music lovers can look forward to an undeniably great line-up. Audiences can expect twice the jazz and more of the classic rock, indie rock, pop and urban, an unbeatable mix of quality live entertainment.
Visit website for more info
February 2017
Dubai Food Festival 2017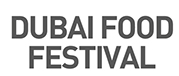 dubai-food-festival-logo-design.png February - March 2017

The Dubai Food Festival (DFF) is a culinary celebration that gathers Dubai's wide array of food offering -- highlighting the most popular business and consumer food events in the city. DFF will also feature food-related activities that promote the diversity, creativity and multicultural nature of Dubai's culinary pride. Dubai Food Festival is organised by Dubai Festivals and Retail Establishment (DFRE), an agency of Dubai's Department of Tourism and Commerce Marketing (DTCM), and is part of a broader strategy to develop a year-round programme of citywide festivals that acts as a major contributor to the growth of the tourism and retail sectors.
Visit website for more info
March 2017
Dubai International Boat Show

March 2017

Welcome to the world's most anticipated marine event.

World premieres, regional launches, leading superyacht builders, Supercar Promenade, family area, awards ceremonies, VIP packages, media opportunities, live entertainment… all set within a stunning backdrop of the Dubai skyline.


March 2017
Taste of Dubai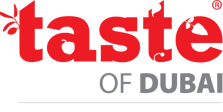 March 2017

Taste of Dubai is the City's favorite food, drink and music festival. The festival is a 3 day food-lover's fantasy, with exclusive fine-dining restaurants, world class celebrity chefs, and incredible line-up of international music. For all those food lovers you can come and watch live cooking demonstrations or get hands on and cook along with our tops chefs as well as learn some culinary top tips. Alternatively you can sit back, relax and soak up the sounds listening to our live entertainment or enjoy shopping for unique gifts and culinary products in our outdoor shopping area.


March 2017
Emirates Airline Festival of Literature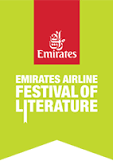 March 2017

The Emirates Airline Festival of Literature is the Middle East's largest celebration of the written and spoken word, bringing people of all ages and backgrounds together with authors from across the world to promote education, debate and above all else, love of reading and writing.

The Festival is held under the patronage of His Highness Sheikh Mohammed Bin Rashid Al Maktoum, The Vice-President and Prime Minister of the UAE and Ruler of Dubai.


Note: This information is to the best of our knowledge. We are not responsible for changes in day/timings/contact information. If you wish to contribute in any form do email us at dcg@cyber-gear.com

Disclaimer: DCG is not responsible for the content of any external websites. All external websites open in a new window.