Relaxed, But Not Yet Recovered - Staying Busy In Lockdown
Many countries across the world are beginning to relax their lockdown measures in different ways now they feel the worst of the spread is behind them - any changes moving forward may only be tentative however as there are still fears that a second wave of infection could spread. In the west the UK and parts of Europe have moved toward a stage 1 approach of easing their lockdown by allowing some to return to work and some some businesses to re-open, this is also true in the east as countries such as Dubai and South Korea which saw fewer cases also start to re-open, this comes after a time of particularly restrictive lockdowns that saw much tighter control that what was experienced in the west - although in the middle east things may stay a little different for some weeks to come whilst Ramadan continues - but it does spell for major changes for many, social distancing will likely remain for the longer term as well as practices such as wearing face masks in public and gloves where possible - but for those stuck at home, who may be running out of things to do, how do you stay busy during the remainder of the lockdown?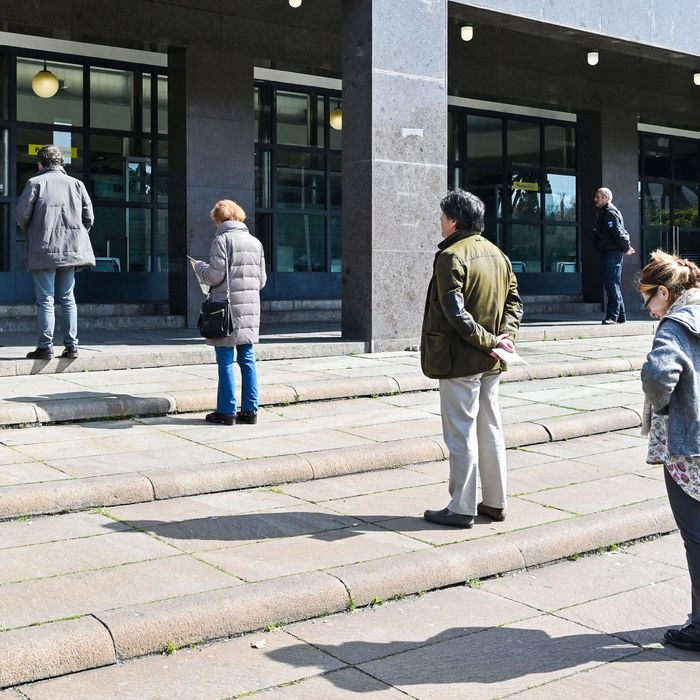 (Image from thecut)
Sporting Events - It seems like sporting events may be just around the corner for some of us - football within the UK could likely see a return toward the beginning of June and the same may be true across Europe as the teams begin team training again. We're seeing some events within the US also begin to get started again as the UFC held an event the weekend past to huge success. Changes may be tentative as mentioned, but it appears as though some sports are on the cusp of beginning once again.
Mobile Gaming - This has remained as one of the strongest performing markets during the lockdown, capitalising on the tremendous growth it had already been experiencing in the last few years. Despite efforts to slow the growth in some areas, there are a huge number of casinos not on gamstop providing a safe way for many to play casinos and only betting during the lockdown, as well as a huge library of other titles in other genres.
Streamed Content - Soon we will see the release of Hamilton on Disney+, a year earlier than intended as the studio choose not to pursue a theatrical release and head straight to on-demand - this may become a common occurrence as it's becoming increasingly profitable to avoid the cinema and theatre in favour of a full digital release as seen recently with Universal studios - this may bring forward some of the delayed and postponed releases straight to our homes.
The next step may be to get international travel once again to kickstart the tourism industry as the summer begins to roll around, some have made it clear that any chance of a holiday this year may be impossible but there are those still holding hope - but as more countries move through the worst of the virus spread and head down the long path of recovery, some time away may be just what people need.