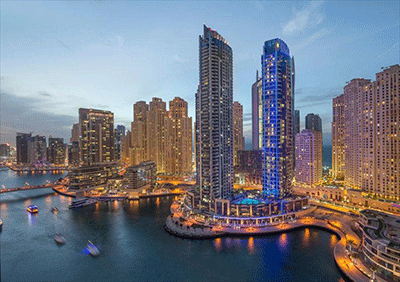 In case you are looking for a breath-taking destination that will never fail to impress you no matter how many times you visit, you need to try the United Arab Emirates.
Whether you love immersing yourself in an array of outdoor activities during your vacation or enjoying fun indoors, this is the perfect place for you. Here, there are lots of places to visit and things to do.
As a first time traveler, however, there are several things you need to know before you visit this spine-tingling destination. They include;
Dress appropriately
As the old saying goes, "if you go to Rome, do what the Romans do."
This saying holds true when you set foot in the UAE. Remember, this is a Muslim country, and you need to treat it with its deserved respect. However, the mode of dressing depends on where you are. When you are in your hotel, you can wear whatever you want, including tank tops, bikinis, and flip flops.
Nonetheless, when you are in public places such as shopping malls and markets, avoid revealing clothes at all costs.
In this country, both men and women are required to dress modestly. Wearing revealing clothes is unlawful and could land you into trouble with the authorities.
Avoiding revealing clothes doesn't mean that you need to cover every part of your body, but make sure your shoulders and knees are well covered. In most cases, you will not be arrested for revealing too much skin. However, it pays to be a culturally savvy vacationer!
Don't drink and wander around.
In the UAE, you will not find liquor stores on the streets for religious reasons. If you have to take alcohol, go to a bar or restaurant within a hotel and have fun!
Hotels are the only places licensed to sell alcohol in this country. If you are in a small local hotel that doesn't sell drinks, you can go to another hotel and satisfy your thirst. Just ensure you don't drink too much and cause trouble!
Tipping is not compulsory or expected.
In the UAE, nobody will frown if you don't leave a tip. You can choose to leave a tip in cash if you are content with a service rendered to you in a restaurant or by a taxi driver. It is critical to note that no one will judge you if you choose not to!
You can hire a car as long as you are over 21 years of age.
Sometimes, you want to drive around a city and enjoy its beauty or serenity. Whether you are in Abu Dhabi, Al Ain, Dubai, or any other city in the UAE, you can rent a car as long as you have attained the age of 21.
Hiring a car in the UAE is super-cheap. Expect to pay around $30 per day. The cost of fuel is surprisingly low, and you will not be charged a cent in most hotels and public car parks.
Hiring a car in the UAE is doubtlessly one of the cheapest ways to move around!
There are no Hostels
Sometimes, you are on a tight budget, and you cannot afford a luxurious hotel. In most parts of the world that you have visited, hostels provide travelers with a cheaper alternative.
Before you go to the UAE, you need to know that hostels are illegal. You might find a few, but avoid them at all costs since you will land on the wrong side of the law when you get caught.
As a low-budget traveler, consider visiting the country in summer. During this time, hotel prices plummet, and you can even get lucky and spend all your vacation in the coziest hotel around at a fraction of the normal price tag!
Showing affection in public places is not allowed!
Even if you are married, don't try to show affection in public places because it's unacceptable in this Muslim jurisdiction!
Kissing, cuddling, and holding hands is considered offensive. Even if you will not be arrested for doing this, its good practice to be culturally aware whenever you visit a new place.
In public places, just act like everyone else. When you go to your hotel room, you can show all your affection to your significant other.
Gambling is illegal
Despite Dubai hosting some of the most prestigious horse racing events, competing in worldwide fame with the Triple Crown races in the USA or the Ascot in the UK, gambling is illegal in the UAE. This means you can risk being deported, fined or even being sent to prison!
You should read here more specifically about gambling in the country but know that if you need to access any betting website you will most likely need a VPN. Stay safe and respect the law.
UAE is a fantastic place to visit! Now that you know a few things about this country pack up your bags and take the first flight to your preferred city!