Which type of yacht is right for you?
There are many times in our lives that are very special to us. These times can either be more towards the personal side of birthdays, anniversaries etc, or they can be more towards the professional side of business parties, product launch events etc. Whatever it might be, we all desire for it to be super special and unique. These days mean a lot to us for many reasons which is why we must be super meticulous about where we host them and how they must turn out.
While there are many places you could host such events, most of them are very common and a popular choice for many people. Which is why hosting your Dubai cruise parties at such places can turn out to be mainstream and boring. Not boring, but something that is not unique or new and has been seen by people a lot of other times in the past. Now, this is something nobody wants.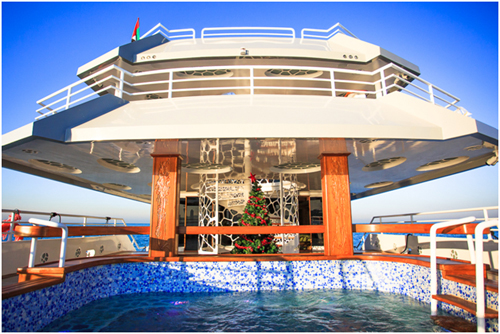 The yacht is a unique place to celebrate your events at. This is because not only is it a symbol of comfort and luxury, but it being amidst the sparkling water just amps up the mood in general. The soothing breeze of the sea alleviates the mood. Not only that but you could also see the illuminated city of Dubai and take in all the beautiful sights of the iconic landmarks and luxurious buildings from the water while enjoying cool breezes from the Persian Gulf.
See Also: Why Your Dubai Trip is Incomplete without Luxurious Yachting
However, we understand that the price point of renting a yacht can concern some people. This is because renting yachts even for a few hours can be an expensive option for some people. This is why they usually tend to drop the idea of renting a yacht and choose some other place instead to save some bucks.
But we are here to tell you that now you can host your parties and events on luxurious yachts in Dubai without spending tons of money on the rental. This is because many yacht rental Dubai companies like Mala Yachts are now offering great deals and discounts on yachts. You can avail these amazing opportunities without worrying about your and your guests' safety. This is because all the yachts that they offer are fully insured and only experienced captains and crew are hired for operating purposes.
There are many types of yachts that Mala Yachts has to offer. These yachts are available in all shapes, sizes, styles etc. And oh, don't worry about limiting your guest list. This is because there are yachts available for rental that can accommodate up to 500 guests!
Although there are more than 20 types of yachts available for rent to suit your preference, here are just a few of them:
GuGu boat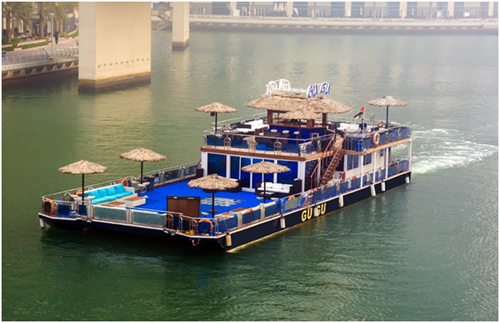 This boat is an absolute stunner! With a perfect blend of vintage and modern looks, GuGu boat is the best for your casual events. This is because this luxury yacht has more of a chill vibe. This boat cruise Dubai is mostly open air and features ultra luxurious features. It also includes a dance floor and an outdoor bar. It can accommodate up to 90 guests which is why it is great for private parties.
Vasco De Gama
This luxury yacht is suitable for very personal gatherings. It is ideal for celebrations with close friends and family as it can accommodate up to 35 people. It also features luxurious bedrooms which are pretty awesome. Professional crew is available on board for an excellent service. Safety equipment is available on board as well.
Desert rose yacht
This yacht is best suited for gigantic events and big parties. It can carry a pretty good amount of people i.e. up to 250. This means that you can even arrange your wedding here! Boy, what a luxurious wedding would it be. This could be a dream come true for some people who want their big day to be super special, unique and memorable.
48 feet Majesty
This is yet another luxury yacht suitable for small parties or spending quality time with your loved ones. This yacht features a sleek design and super luxurious features. It includes 3 cabins, 1 crew member and 1 captain. It also features 3 bedrooms and 2 toilets which is pretty impressive considering how compact this yacht is.
Virgo yacht
This one is an epitome of luxury. It features three bedrooms, two saloons, a fully-equipped galley, separate crew room, and four bathrooms. It is suitable for both private parties as well as slightly bigger parties which proves that it is a versatile yacht with impressive interiors and exteriors.
So here are few of many luxury yachts that Mala Yachts offer at very competitive prices along with complete control over the maintenance of the yachts as well as high standards. Moreover, Easy yachts is also a reliable yacht charter Dubai so you should definitely check them out for some unforgettable memories in Dubai.