The adage "Time is money" suits flight ticket fares. It has become a frugal pastime for frequent travelers to find cheap flights. There are several ways to reduce airfares when booking tickets. Here are some that may look uncertain but are worth trying.
Flights with layovers
If you are a traveler on a shoestring budget, you will certainly look for low-cost flights. With several travel websites online, you can find airlines offering tickets for nonstop or direct flights and stopover or layover flights. Of course, layover flights are cheaper than direct ones, for you get a lot of time in-between your journey to rest. There are long-haul stopover flights with tickets almost half the price of those charged by direct flights.
2. Prefer group booking
There are chances to get great deals and discounts when traveling with a family or in a group. With group booking, you can book multiple tickets in a single reservation at a time. Traveling in a group will give you extra perks. Nevertheless, you can check Air India group booking fares to and from cities like Dubai, Abu Dhabi, Riyadh, Dammam, Muscat, and Jeddah in the Middle East.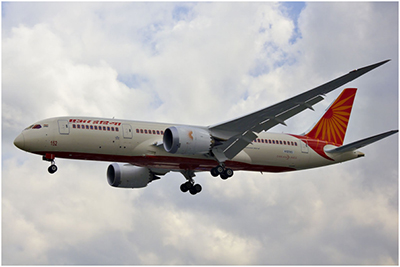 Image Resource: unsplash.com
Nonetheless, group booking may be expensive sometimes. The airline may work out a deal for multiple tickets by calculating the cost of a round trip on that particular day. The ticket fare may be higher than an average flight ticket. It is advisable to find an online travel agent to get you a cheap group booking.
3. Book flight tickets well in advance
If you want to save on airfares, aim to book your flight ticket several weeks ahead if your trip is confirmed. Generally, airlines open for booking months in advance, and the airfare keeps changing, with the fare increasing as the take-off date approaches and the demand for tickets on particular routes increases.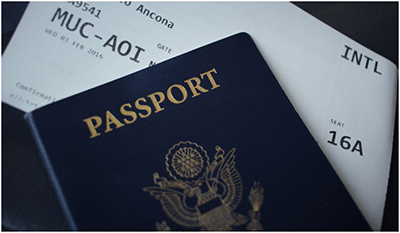 Image Resource: unsplash.com
Further, travel during the off-season for airlines strategically increases airfares during the peak season and holidays. You can use the best deals if you are not particular about travel time and dates.
4. Search for special offers
Most airlines have rolled out special offers for travelers, which may be special fares for students, youths, and senior citizens and discounted fares. For instance, Air India offers a 'Companion free scheme', which is a one-time pass for your partner or associate to join you on a flight for free. Students can save on baggage charges by availing of a special baggage allowance. You can check for such offers on travel websites easily.
5. Use alerts to keep tracking fares
Another way of flying cheaply is by setting alerts, which have a higher chance of getting good discounts or special offers. All you need to do is to subscribe to a fare alert service on a travel website. Once you have set an alert, you will receive an email message for any fare changes or discounts.
6. Suitable day & time
It is presumed that flight tickets are cheaper on weekdays than on weekends, but it is not certain to be true. You can check the fare calendar on a reliable travel website and compare the fares indicated for a month. Choose the days when the airfares are the lowest. Also, opt for a red-eye flight or the one scheduled before 8 am to find the cheapest fares.
7. Use Incognito mode in your browser
To get cheaper flight tickets online, you need to search using the Incognito mode in your browser or clear the cookies before looking for lower airfares. Most travel websites and airline sites may find that you are interested in flights on certain routes and increase the fares, which will make you pay more. You can avoid it by browsing in Incognito mode.
8. Alternatives
Most airlines like Air India operate popular flight routes like Riyadh to New Delhi, Dammam to Mumbai, etc., using busier airports. It will result in higher airfares, for the airlines pay more fees to use them. Choosing an alternative airport near your destination city will help you acquire low-fare tickets.
9. Reward programs and privilege cards
Frequent travelers can go for airline credit cards, for they offer membership to frequent-flyer programs or reward points, which can be converted into air miles to save on flight charges. For instance, Air India has partnered with some leading banks in India to help frequent flyers earn reward and bonus reward points, lounge access, and other benefits for tickets booked on the airline's official site.
10. Prefer local airlines
Fly with budget or local airlines within the country when traveling abroad. They offer cheap intercity flights. If you can spend some time researching online, you can find such budget airlines operating low-cost flights. Some local airlines include:
Sama – Flying within Saudi Arabia and neighboring countries like Jordan, Egypt, Lebanon, the UAE, and Syria
Nas Air – Serving destinations within Saudi Arabia and other destinations like Beirut, Amman, Sharjah, etc.
11. Combine multiple airlines
Using multiple airline combinations instead of the same airline will help you save on ticket costs.
12. Use local currency
When booking tickets on travel websites, you may get the option to pay in local or international currency. Nevertheless, you can check the currency that is cheaper to pay for the ticket. For instance, if you are flying to Sri Lanka, Vietnam, or South Korea whose currencies are cheaper than those in your country, you can try paying in their currencies. It will help you save considerably on flight tickets.
13. Airline websites can offer better bargains
To book multiple airline tickets, you can find the best flight and fare options on aggregator websites and search engines. Many times, airline websites offer better deals, discounts, and frequent flyer programs, which will help you save more on flight tickets. In case you prefer the aggregator website for booking tickets, look for the best flight combinations and filter options, as well as the lowest airfares and service charges.
The ideas explained can help reduce your flight charges considerably when booking tickets.