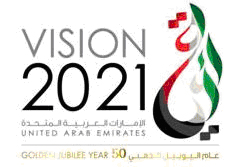 Theme 1: United in Ambition and Responsibility: An ambitious and confident nation grounded in its heritage Ambitious and responsible Emiratis will successfully carve out their future, actively engaging in an evolving socio-economic environment, and drawing on their strong families and communities, moderate Islamic values, and deep-rooted heritage to build a vibrant and well-knit society.

1.1 Confident and socially responsible Emiratis: Emiratis will be confident citizens, steadfast in carving out their future in a spirit of entrepreneurship and responsibility, engaged in the course of their nation and embracing moral values for richer fulfilment Vision Statement We want Emiratis to take charge of their path through life with the confidence to map out a productive and fulfilling future for themselves and their nation.

In their professional lives they will prove that the route to success lies through personal commitment, dedication and a strong work ethic. Satisfaction and motivation will reward their self-reliance and initiative; their appetite for risk-taking will be fuelled by a vigorous entrepreneurial spirit.

At the heart of every Emirati's ambition is a profound awareness of duty towards their nation. Through this deeply held commitment, personal success and prosperity will grow hand in hand with moral responsibility. Emiratis will reinforce this noble and socially responsible dimension of the national character through greater participation in society.

Emiratis' dedication to the common good will keep them alert to events and changes that will impact our nation. Their proactive and persistent nature will inspire them to shape our nation's future as active members of society, rising to the challenges that tomorrow hold.

Efforts to succeed and prosper will not come at the expense of Emiratis' strong and healthy emotional balance. To ensure stability amid the ever-changing demands of modern life, the notion of success must be broadened away from material wealth or social standing: it must also be defined by spiritual gratification. Prominent Emiratis will be well aware of their moral duties towards others and must allow society at large to share in their success. Those whose actions benefit the common goodwill will become role models in a society that recognises and values those who engage and serve their country.

1.2 Cohesive and prosperous families: Cohesive and prosperous families will form the cornerstones of society, embracing the traditional values of marriage, continuing to empower women, and maintaining close ties between family members to ensure their rightful role in society Vision Statement We want large and cohesive families always to form the nucleus of Emirati society. Marriage among Emiratis is a vibrant facet of our culture and will remain fundamental to building strong and stable households, and bonding them together. We must reinforce these bonds and reverse the rising divorce rate. Deep and enduring family ties will shape our nation's future success and provide an essential anchor in an ever-changing world.

Families are the living fabric of our culture, and the guardians of our values. They form a haven of security and a nurturing environment in which Emirati children can grow, prepare for adulthood and reach their full potential as rounded citizens. In large extended households, every family member has a role to play in educating the young on civic values and the importance of connectedness to the community.

Dialogue among children, parents and grand-parents must remain strong to ensure that Emirati identity thrives and flourishes through the passing of traditions from generation to generation. Elders will maintain their distinguished and respected place within Emirati families and society, serving as influential role models and protectors of tradition. Their central presence serves as a constant reminder both of where we have come from, and of where we must go.

Respect for Emirati traditions will wholeheartedly support the emerging role of women and continue in helping them to achieve ever-greater empowerment in all spheres. Women will also gain greater opportunity to combine full participation in active life with the joy and fulfilment of motherhood. In pursuit of these noble goals, women will be protected against all forms of discrimination at work and in society.

1.3 Strong and active communities: Strong and active communities will continue to make up the fabric of a vibrant and well-knit Emirati society, reinforcing a bond of solidarity among citizens in a spirit of openness towards residents Vision Statement We want well-knit communities to remain as central pillars of a vibrant society. As well as providing an essential safety net against social exclusion, communities are the collective space where children reach out beyond their families and take their first steps into society. In tightly bonded neighbourhoods, young people develop their Emirati identity, learn respect for others, and develop steadily into fully engaged citizens.

Emiratis will contribute to the vigorous social scene that provides the lifeblood of every community. Grass-roots initiatives, charitable work and volunteering will nurture a common spirit of social awareness and responsibility. By the same token, Emirati communities will embrace the vulnerable to ensure that everyone is integrated in an inclusive society.

Beyond their communities, Emiratis must actively express and reinforce their solidarity as a nation of citizens. Mutual trust and understanding form the basic fabric of our society. This shared identity empowers us to cooperate, exchange information and learn from each other in a way that enriches everyone. Solidarity is the basic ingredient that allows Emirati society to function in harmony, enhancing the well-being of all.

Reaching out further still, dialogue with other nationalities will further strengthen the UAE's social fabric. A spirit of respect and consideration among our many cultural groups is essential for the preservation of productive and harmonious coexistence. It will enhance our tradition of mutual understanding throughout society.

1.4 Vibrant culture: The UAE's distinct culture will remain founded on progressive and moderate Islamic values and endowed with a rich Arabic language, to proudly celebrate Emirati traditions and heritage while reinforcing national identity Vision Statement We want the UAE's Arab-Islamic roots to be treasured as a profound and sacred element of our nation's rich heritage. The nation's progressive and moderate model of Islam will continue to support its traditions of respect and openness in public and private spaces. A spirit of religious tolerance will forge mutual understanding and acceptance within the country's pool of diversity.

By preserving the core tenets of Islam, Emiratis will face the challenges of openness to the world with self-assurance, confident that the homogenising effects of globalisation cannot erode their moderate religious values.

Arabic will re-emerge as a dynamic and vibrant language, expressed everywhere in speech and writing as a living symbol of the nation's progressive Arab-Islamic values. The UAE will be a prominent centre of excellence for the Arabic language, hosting scholars and researchers, supporting the production of original content, and promoting the translation of international literary and scientific works into Arabic.

Our nation will celebrate its wealth of heritage and its deep-rooted ancestry. Emiratis will maintain a living link with the past by preserving and celebrating cultural anchors such as literature, traditional arts and poetry as beacons of a modern UAE.

Emiratis' solid national character will be upheld as a main source of inspiration for the protection and preservation of national identity. In the face of increasing multiculturalism, this is a crucial matter of national pride and social stability.