Please find below the glossary for some commonly used mortgage terms [in alphabetical order].
A | B | C | D | E | F | H | I | J | L | M | O | P | R | S | T | U | V
Alliances

Relationships or tie-ups formed between two or more organizations to provide benefits to their customers.

Ancillaries

Extras or peripherals relating to a product or service.

Application Status

The stage that an application has reached in the financing process.

Approved Builders

A list of certain builders / developers whose properties and projects are approved for financing.

Asset

A thing of value belonging to a person or organization which may be used for the payment of debts.

Benefits

Facilities or value-additions provided to customers.

Board of Directors

A committee of individuals who are in charge of the company's overall policies.

Commitment

An agreement or promise, often in writing, between a lender and a borrower to provide financing at a future date, subject to the completion of paperwork or compliance with stated conditions.

Construction Finance

Financing, to pay for the construction of buildings or homes. These are usually designed to provide periodic payments to the builder as construction progresses.

Contract

A legally binding document that states and explains a formal agreement between two entities, usually a buyer and seller, outlining the terms and conditions agreed upon between the two parties.

Customer

A person who is being provided products and services by the company.

Customized

Tailor-made or made to order according to the buyer's / user's needs.

Deferred Payment

A payment that not made immediately.

Disbursal

Actual pay-out of the financing amount to the customer.

Disposable Income

That portion of a person's income that is available for use after payment of taxes, food and basics, and other financial obligations.

Down Payment

An amount of money that is paid at the time of purchase, but which is a part of the total cost. The remaining amount is usually paid over a period of time.

EIBOR (Emirates Interbank Offer Rate)

The rate that the most creditworthy banks in the Emirates charge each other for financing. It is usually the base rate used by companies as a benchmark for calculating their profit rate.

Eligibility

Having the necessary qualities or fulfilling the necessary conditions.

Equated Monthly Installment

Monthly installments that are of equal amounts, i.e. the amount to be paid each month will remain the same.

Equity

The value of a property after any mortgage or other charges relating to it have been paid in full.

Facility Offer Letter

A letter given to the buyer, by the company, as an offer for financing of property.

Finance Options

Types of product options or financing provided by the finance company.

Fixed Rate

A profit rate that is fixed for the full length of the financing term.

Financed Amount

A sum of money that is provided to the customer, by the finance company, for the purchase of the property.

Financier

An individual or company that provides financing to another entity.

Financing Calculator

A calculator that calculates approximate monthly installment repayments.

Financing Repayments

Installments that are repaid to the financier periodically.

Flexible / Floating Rate

A profit rate that changes periodically throughout the financing term. The profit rate is a fixed percentage linked to a base index which changes periodically.

Home Financing

Financing that is provided for the purpose of purchasing property, and is repaid in installments.

Islamic Financing Techniques

Islam outlines certain principles based on which financial transactions are carried out. These are in compliance with the Sharia'a.

Joint Borrowers

Two borrowers who jointly avail financing, where the financing contract would usually be in the names of both individuals.

Lease Period

The time period during which the lease has to be repaid in full.

Lessee

The individual or recipient who is availing the lease and is under obligation to make the lease repayments.

Maturity of Financing

The end of the financing term, when the financing has been repaid in full.

Monthly Obligations

Expenses that are due to be paid each month.

Mortgage

An agreement that allows an individual to borrow money from a bank or similar organization, especially in order to buy property.

Mortgage Advisors

Representatives who can advise customers about their financing needs and help them apply for financing.

Mortgage Charges

Charges that are required by the Dubai Land Department.

Operating Lease

It is a rental agreement where there are no risks associated with ownership and no residual value liability.

Outstanding Balance

The balance amount that still remains to be paid.

Periodic Repayments

Repayments that are made periodically e.g. monthly, quarterly, annually, etc.

Post-dated Cheques

Cheques that are dated for a later date in the future.

Principal

The financing amount, excluding the profit portion.



Processing, Arrangement and Management Fees


A flat, one-time fee that is charged in respect of managing the entire financing process.

Profit

The extra amount charged by a seller to a buyer for the service or facility offered to the buyer.

Profit Rate

The percentage that is applied to the financing amount to arrive at the profit.

Registration Fee

The fee charged by the Dubai Land Department upon purchase of property.

Sharia'a-compliant

Products or services that are structured along the lines of Islamic financing concepts. They conform to the guidelines issue by the Shari'a board for the financing of products and services.

Title Papers

Documents that relate to property that is in the name of a particular individual.

Unconditional Offer

An offer that is not restricted by any terms and conditions.

Vendor

An individual or organization providing products or services to another organization.
More Information

Why live in Dubai? Read more about the life in Dubai. Click here


10 Top Tips for Expatriates Moving to Live in Dubai. Click here


Best Free Things to Do in Dubai. Click here

Key Developments in Dubai - Acacia Avenues, Downtown Jebel Ali, Jumeirah Heights & more

Interested in buying real estate in Dubai? Click here.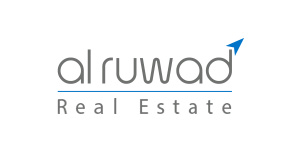 Note : This information is to the best of our knowledge. We are not responsible for changes in Pricing/contact information. If you wish to contribute in any form do email us at dcg@cyber-gear.com
Disclaimer: DubaiCityGuide.com is not responsible for the content of the above external websites. All sites open in a new window.