Tips on buying
Never sign a contract that you do not understand
Always ensure that you seek specialist advice from independent Solicitors, Architects and Surveyors before considering a purchase overseas.
Ensure you do not inherit a debt on the property before you purchase, which a solicitor should be able to check
Always give yourself a 'cooling off' period if you see a 'must-have property' and are tempted to put down a deposit there and then.
If you are arranging finance on the property, ensure that this is stated in any contract and you have an 'opt-out clause' if the loan is not agreed (which will ensure any deposit paid is refunded).
Try to arrange your mortgage finance 'in principle', before agreeing to purchase the property, or before signing any contracts and paying over a deposit.
Arrange your mortgage in the currency that you earn in where possible, unless you are going to receive rental income from that property in the local currency and then this may be a possible alternative option, dependent on the lender's criteria.
Think about combining your cash with friends or family: it could bring a Villa with pool within your financial reach, rather than simply an Apartment.
Check with the Estate Agent or vendor that you are aware of the costs charged by the legal and government authorities for purchasing a property in your chosen country.
Open a bank account in your chosen country and ensure you get a Certificate of Importation for the money you bring in from your home country.
Set up standing orders in a local bank account to meet bills and taxes. Failure to pay your taxes in some countries, such as France, Portugal and Spain, could lead to court action and possible seizure of your property.
Remember that bills do not end at the asking price. Lawyer's fees, Taxes, Insurance etc must all be met in your host country and can often be more expensive.
List the features that are essential to you on a daily basis. e.g. being near public transport or having adequate parking.
Put the ten most important features in order and decide which ones you can do without.
Write down all the areas, towns and counties which you would consider living in.
How long do you intend living in the home?
What will it be like in winter and summer?
What will it be like at night, weekends and rush hour?
What is the community like?
Is there room for extending, if you start a family for example?
Will you still be happy there in 3-5 years?
Is the home too far from your friends and family?
Tips on finding the perfect home
Get familiar with the area – the state of repair of nearby houses, the neighbours etc.
Find out about local facilities and services such as transport, fitness centres, local bars and restaurants.
Find out what facilities are available for kids.
If you will be using public transport how close is the bus stop or train station?
Visit the area at different times from rush hour to weekends and night time.
Think twice about buying an apartment or flat it may suit you now but will it if you decide to start a family?
What direction is the garden facing? Will it have the sun in the morning or afternoon?
Is there enough room for entertaining?
Find out from the local authorities about future development plans, which could effect the value of your home and completely change your new homes environment.
Research the prices in the area by looking at estate agents windows, ads in local newspapers and property websites.
Tips on selling
Clear clutter.
Keep the kids and pets away from the home when people are viewing the property.
Peace and quiet is important so turn off the TV and music during visits by potential buyers.
Clean the kitchen and bathrooms.
Create pleasant smells such as baking bread, coffee and fresh flowers. Stale tobacco or pet smells turn people off properties.
Make sure the house is neither too hot nor cold during viewings.
Clean all the windows.
Speak about the local good points such as good schools or great restaurants.
Spell out the good everyday points such as low utility bills, extra cable TV connections etc.
Point out security features such as window locks, spy holes etc. as this will make people feel safe in the home.
Tips on finding a good estate agent
Recommendation: Ask your friends and family who have sold their homes recently to find out if they were happy with their agent. They are unlikely to give you bad advice when speaking from experience.
Image: If the agent's staff and premises are well presented it's a good sign of a well run organisation.
Are they professional?
Experience: Try to deal with senior people because there is nothing better than experience.
Newspaper Advertisements: Read the newspaper property sections and local papers to see which agents are specialists in your type of home.
Sold Signs: Check out the local agents track record by looking for 'sold' signs in the neighbourhood.
Fees: How much commission are they charging and what are the extras (e.g. newspaper ads etc)? Will the agent do all the viewings?
Stay in Touch: Keep in contact with your agent.
Information: Give the agent a fact sheet of the property's good points. The more they, know the price they'll achieve.
Check the real estate agent on the web!
More Information

Why live in Dubai? Read more about the life in Dubai. Click here


10 Top Tips for Expatriates Moving to Live in Dubai. Click here


Best Free Things to Do in Dubai. Click here

Key Developments in Dubai - Acacia Avenues, Downtown Jebel Ali, Jumeirah Heights & more

Interested in buying real estate in Dubai? Click here.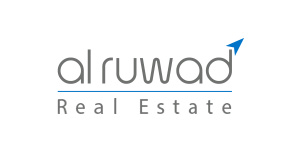 Note : This information is to the best of our knowledge. We are not responsible for changes in Pricing/contact information. If you wish to contribute in any form do email us at dcg@cyber-gear.com
Disclaimer: DubaiCityGuide.com is not responsible for the content of the above external websites. All sites open in a new window.