Here is a list of some common asked questions and their respective replies from Real Estate experts in Dubai.

Is it possible to get mortgages for property in Dubai?
Yes. Amlak, Tamweel, HSBC, Lloyds, Mashreq Bank, RAKbank, National Bank of Dubai, United National Bank, Abu Dhabi Commercial Bank and Standard Chartered Bank all lend on Dubai property, both on and off-plan. Each one has different rates and terms. Some only lend to residents. You can also get mortgages internationally for property in Dubai. HSBC in the UK lends an asset based mortgage.

How do mortgages in Dubai differ from those abroad?
Firstly, lenders do not lend on every project currently being built. Often buildings are sold that no one lends on at all (though, given the favorable payment structure system in Dubai, that doesn't mean they aren't worth buying). On the other hand it is possible to get a mortgage on many examples of off plan property here, unlike most places in the world.

How do local finance houses assess mortgages?
Usually on your monthly income, less expenses, and then divided by three. This gives the figure they will work from, for each month over the term. They do not base it on how well the asset might perform, nor allows low-loan-to -value (i.e. large down-payment with small loan).
This makes it limited. Even if you are earning a seriously good wage, do not assume that a bank - will lend you substantial sums.

Can I get a pre-approved mortgage?
Yes. This is preferable. Most lenders will work out how much they are likely to lend you before you have a specific property in mind. This means you can then go shopping, and find something you know you can afford.

How much can I borrow?
While resident expatriates can generally borrow between 70% and 80%, non-residents can generally borrow 60% to 70%. It all depends on the lender, and the project they are lending on.

What's a transfer fee?
A transfer fee is payable if you transfer your property to someone else. It is an administrative charge levied by the primary developer.

Do you get a residency visa if you buy a home?
Yes. But your contract should state that you are entitled to one. Residence visas are subject to normal immigration regulations. They are renewable every three years, for example. They do not replace a work permit. And if you have a work permit, your residency will come from that.

Do I have to pay tax on Dubai property if I am resident abroad?
Most states expect you to pay tax on assets abroad. In some jurisdictions, however (the UK being one example), it is possible not to pay, by ensuring that rental income or proceeds from the sale of a Dubai property remain offshore. The best way to do this is through an offshore company where you can keep revenue or an offshore deposit account with an international bank which allows you to deposit and transfer funds with a certain amount of privacy.
More Information

Why live in Dubai? Read more about the life in Dubai. Click here


10 Top Tips for Expatriates Moving to Live in Dubai. Click here


Best Free Things to Do in Dubai. Click here

Key Developments in Dubai - Acacia Avenues, Downtown Jebel Ali, Jumeirah Heights & more

Interested in buying real estate in Dubai? Click here.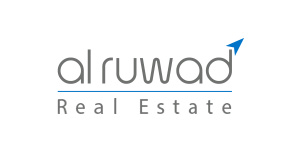 Note : This information is to the best of our knowledge. We are not responsible for changes in Pricing/contact information. If you wish to contribute in any form do email us at dcg@cyber-gear.com
Disclaimer: DubaiCityGuide.com is not responsible for the content of the above external websites. All sites open in a new window.