10 things people usually forget while traveling
Choosing a hotel, buying tickets and booking tours are as important as packing bags. On the way to the airport, we often remember important things, the absence of which can interfere with our vacation. On the other hand, many people don't want to take unnecessary things on the road, hoping to find the same in their destinations. It might be a good idea, but it won't help you save money and time.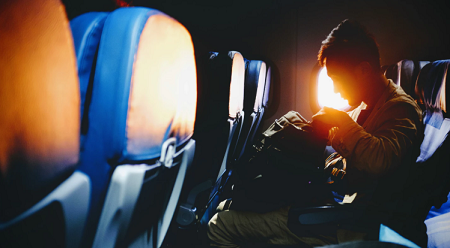 Image source - https://unsplash.com/photos/VSnHXBD2Thc
According to research, every adult forgets about three key facts, cases or events daily. Therefore, it is not surprising that after thorough preparation for a holiday, we manage to forget vital things.
Here 10 things that people usually forget at home:
Passport
The surprising thing is that many people remember that they forgot their passports at the check-in desk at the airport. If you don't want to change your tickets check all your documents before you leave the house.
Cash
In the modern world, you can completely do without cash, it is enough to have a bank card. However, withdrawing enough money will help to avoid a possible commission. Make sure you've got small bills for the tip.
Sunglasses
Yes, of course, you can buy sunglasses anywhere. Stores in tourists cities often overcharge, so you can overpay for average goods.
Sunscreen
If you have space in your bag, take sunscreen. We spend a lot of time outdoors during vacation. By the way, sunscreen can be useful not only in warm countries.
Swimsuit
Have you been on a diet for a long time hoping to get into your favourite swimsuit? Check if you put it in your suitcase. Swimsuit doesn't take up much space and it is easy to forget it.
Camera
The camera will help you capture beautiful moments and amazing places. It would be a shame if you can not take a photo of the Jordan Staircase during the Hermitage tour in St Petersburg or the sunset over the island of Mauritius.
Personal care products and toiletries
Find out if your hotel provides complimentary toiletries. No one wants to waste time looking for shampoo.
Medicine
To avoid wasting time and money, take the necessary medicines and a first aid kit. If you are taking medication as prescribed by your doctor, make sure you have enough for the duration of your vacation.
Chargers
If you forget the charger for your mobile phone at home, you can buy it at the airport. But it will cost you at least $ 20. The charger for a laptop or camera is, unfortunately, more difficult to find.
Comfortable shoes
The list of important things people forget while travelling will not be complete without comfortable shoes. Don't wear a new pair of shoes, especially if you are going to spend the whole day walking in the fresh air.
The great news is that these things don't take up much space in the bag, and their availability will help you have a great vacation. Just make a checklist of the things you want to take on a trip.