Smart Buy your Smart Products 2019
The United Arab Emirates or simply the Emirates has transformed into an ultra-modern country in a very short span of time. The advent of technology and the influx of capital has led to a very high level of penetration. This has led to a drastic shift in the shopping habits of people as well. Emiratis are now very tech-savvy and use e-commerce to shop a lot. There are a few e-commerce sites that are considered some of the major players in the UAE. The major websites are Noon, Amazon and Awok.
Here we have compiled a list of some of the trending smart products that the Emiratis prefer to purchase. Various e-commerce websites offer discounts on a wide range of electronics and you can save upto 30% on these products.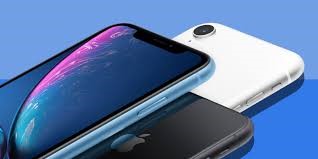 iPhone XR
The latest offering from Apple, the iPhone 11 has a new name and a lot of upgrades. It comes with a 6.1-inch screen and a liquid retina display. It is also equipped with a 12MP wide camera and a 7MP front-facing camera. You can easily record a 4K video on this phone and it has an A12 Bionic chip. The iPhone XR has 64GB internal storage which can be used to store all your photos and videos without much hassle.
At Noon: 2,549 AED
At Amazon: 2,491 AED
At Awok: 2,499 AED
Samsung 55-inch Smart TV (NU7300)
One of the better-curved screen TV available in the market is the Samsung Curved Smart TV. It boasts of a 4K display and provides upscaled HD pictures. It can easily run various OTT applications such as Netflix, Prime Video and other such streaming services since it runs on the Eden Smart TV platform. It also runs Youtube and that too on 4K video quality while supporting HDR10 display.
At Noon: 2,148 AED
At Amazon: 2,149 AED
Apple Watch Series 4
The brand new Apple Watch Series 4 has been a bestseller for quite a while now. It is very lightweight and can be worn with ease during workouts or any such activities. It records your major health stats such as your heartbeat, steps, and calories burned. When you use Apple Maps, your watch will vibrate at a turn or intersection while the phone guides you. You can also make audio calls through the watch. The battery can last up to 18 hours on WiFI which makes it all the more interesting.
At Noon: 1,547.50 AED
At Amazon: 1675.00 AED
At Awok: 1799.00 AED
Google Home Mini
Make any home a smart home with this compact Google Home Mini device. Keep yourself hands-free while google is helping you with all the work. It comes preinstalled with Google Assistant which helps you manage your day while you get answers about whatever you want. Just plug it in and sync it with any android device to get going.
At Noon: 97.05 AED
At Amazon: 139.00 AED
At Awok: 119.00 AED
Apple Airpods with Wireless Charging Case
With great innovative products to their credit, Apple has come up with their Airpods that come housed in a wireless charging case. They have an inbuilt sensor that pauses the music when you take the airpods out of your ears. It also has 5 hours of nonstop listening time which makes it a must buy.
At Noon: 515 AED
At Amazon: 635 AED
At Awok: 515 AED
Most of the best selling products in the online retail space are electronics and we have tried to get you up to speed with some of the trending smart products that make life easier.