Reasons To Visit Savannah GA
Are you thinking about traveling throughout the United States? Well, you'll find that your options are plentiful. America is overflowing with amazing cities and stunning attractions. Nevertheless, some cities have more to offer than others. If you intend to travel to the southern portion of the United States, you'll want to make a stop or two in Georgia. The state is home to many great cities with Savannah being one of the best. There are many things to do in this city so you can guarantee that it'll satisfy each member of your family.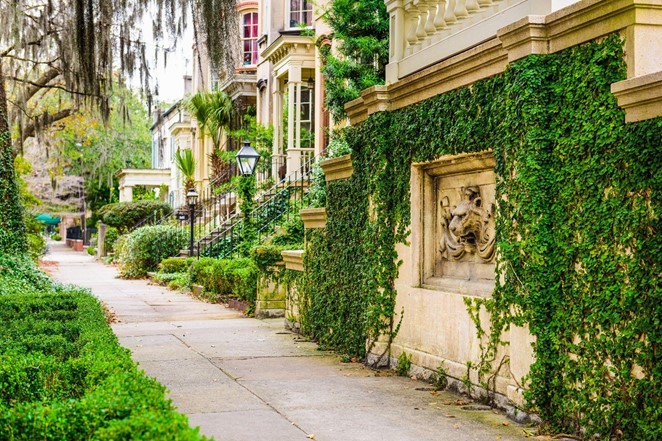 Within this guide, you'll learn more about the top reasons to visit Savannah, Georgia.
Diversity
First and foremost, you'll be thrilled to know that Savannah is a diverse city. This guarantees that you're going to feel safe and comfortable in the city regardless of your race or heritage. Whether you're white, black, or Asian, you'll find the people in Savannah to be welcoming and kind. When you visit this city, you'll be surrounded by friendly people from unique backgrounds. This gives you the opportunity to learn more about cultures and people.
Haunting
One thing about Savannah is that the city is considered one of the most haunted cities in the world. If you're a fan of haunts and spooky stores, you're going to love Savannah. Travel to the city so you can learn about its spooky history and hauntings. You can take a ghost tour of the city. Ghost tours are inexpensive, fun, and great for the entire family.
Things To Do
When visiting this city, you'll find that there are many great things to do in Savannah GA. The city is filled with amazing attractions. Whether you want to learn about the history of the United States or the city's ghostly past, you can guarantee that you'll be able to find something in Savannah that interest you. You'll want to stop by Forsyth Park, Wormsloe Historic Site, and Skidaway Island State Park. Other attractions to check out include Fort James Jackson, the SCAD Museum of Art, and the Ships of the Sea Maritime Museum.
With so many attractions to enjoy, you can spend an entire week in Savannah and not get bored. You'll enjoy every minute of your visit. You'll also be thrilled to learn that many of Savannah's attractions are free or inexpensive. So, you won't need to spend a lot to enjoy yourself here.
Other Reasons
Ultimately, there are many reasons to travel to Savannah. It is conveniently located so you'll easily be able to travel to other amazing cities with cool attractions. Furthermore, you'll agree that Savannah is a beautiful city. You'll want to bring your camera so you can take pictures of the city's beautiful landscapes and architecture. You'll easily be able to travel through the city even if you don't want to rent a vehicle. Savannah has an excellent public transportation system. You can also take advantage of horse-drawn carriages and the city's trolley system. What interests you? No matter what your answer is, you can guarantee that Savannah will satisfy you.