MICE Boom Seen In UAE
The pandemic seems to be finally under control in the United Arab Emirates. One can see tourists flocking back to Dubai and Abu Dhabi in droves. The hotels are full and the rack rates are back to pre-pandemic levels. Traffic jams can be seen in downtown areas and office goers are out and about. Weekend reservations are required to be made in advance as prime restaurants are super busy.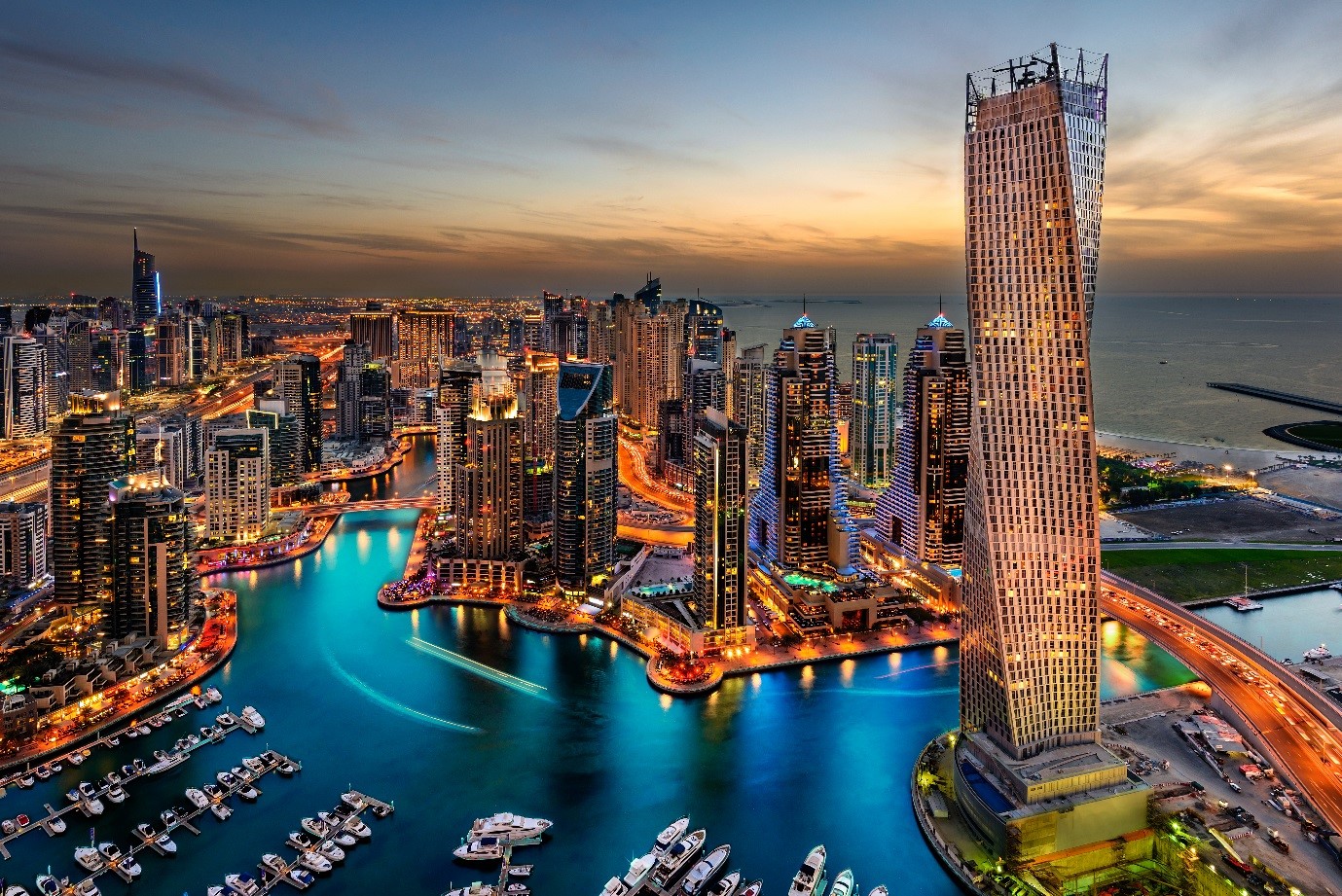 The expo 2020 has registered north of 750,000 visitors within the first 2 weeks of opening and the organisers are optimistic that once the weather improves next month thousands of new visitors from abroad will descend on Dubai. Dubai with its modern infrastructure is a magnet for celebrities who love to park themselves during winter months. Tourists from the USA, UK, France, Italy and Spain consider Dubai as an attractive holiday destination. Even far east countries including China are enamored by the sights and sounds of Dubai. The Asian sub-continent remains the most attractive segment that loves to travel to Dubai and Abu Dhabi.
The host of available family activities are unmatched by any other country in the region. Dubai continues to aggressively promote tourism and several Hollywood and Bollywood movie actors and global sports icons have been signed up as brand ambassadors. Social media is abuzz with tourism destinations and one can see several attractive packages being offered by travel agents to lure tourists.
The DWTC is responsible for hosting most of the mega-events and exhibitions in Dubai. The Dubai Exhibition Centre is at the nerve centre and close to Dubai Downtown.
The Dubai World Trade Centre has announced a busy calendar for the 2021-22 season.
The 85th General Meeting of the International Electrotechnical Commission – IEC
Beauty World Middle East and Wellness & Spa Exhibition
Annual Radiology Meeting
Future Blockchain Summit
The 72nd International Astronautical Congress - IAC 2021
CABSAT Middle East
Dubai World Congress for Self Driving Transport 2021
Dubai Muscle Show & Dubai Active
Gulfood Manufacturing
41st Congress of the Société Internationaled'Urologie –SIU
Global Educational Supplies & Solutions
The Global Franchise Market
IPM Dubai - International Trade Fair for Plants & WOP- World of Perishables Dubai
Decobuild
International Apparel & Textile Fair
Middle East Natural and Organic Products Expo
AGRA Middle East Exhibition
Abu Dhabi National Exhibition Centre organizes exhibitions, conferences and events with outstanding facilities spread over a total space of 142,226 square metres.
Likewise, the Abu Dhabi National Exhibition Centre has also announced a host of activities.
The International Jewellery and Watch Show Abu Dhabi (JWS) 2021
Najah
Tawdheef Recruitment Show 2021
ADIPEC
Global Forum in Innovations in Agriculture (GFIA) 2021
VidCon Abu Dhabi 2021
M&I Europe Winter
Sial Middle East
Abu Dhabi Date Palm Exhibition
Global Distributed Cloud Storage Summit 2021
World Future Energy Summit
Energy Expo & Forum 2022
EcoWASTE Exhibition and Forum 2022
Solar Expo and Exhibition
Smart Cities Expo & Forum 2022
International Exhibition for National Security & Resilience (ISNR)
World Union of Wound Healing Societies (WUWHS) 2022
Expo MENA 22
EuroTier Middle East 2022
World Utilities Congress 2022
Abu Dhabi International Book Fair (ADIBF) 2022
The neighboring Emirate of Sharjah also has a list of important and vibrant events scheduled for the 21-22 season.
Expo Centre Sharjah was established by the Sharjah Chamber of Commerce & Industry in 1977. The Expo organizes trade fairs, exhibitions and conventions in the region and has become home to the Gulf's best-attended trade shows.
Some of the notable events planned are:
The Big Shopper Sale
26 - 30 January 2021
Consumer Electronics and Fashion
Come on Kerala
Cultural Event
RAK Sale
Electronics & Home Appliances Exhibition
Emirates Bride Show
Ahlan Ramadan
Fashion, Electronics, Sports and Lifestyle
Ramadan Nights
Jewels of Emirates Show
RAK Sale
Electronics & Home Appliances Exhibition
Eid Al Adha Mega Sale Fair
Consumer Electronics and Fashion
Back to School
Intl. Government Communication Forum
48th Watch &Jewellery MIDDLE EAST SHOW
The Big Shopper Sale
National Career Exhibition
Empowering the promising UAE national cadres
International Education Show
Sharjah International Book Fair
International Exhibition for Banking and Investment
The Big Shopper Sale
Consumer Electronics and Fashion
Trendz
Furniture 360
Winter Clearance Sale
Event organisers are busy preparing for a busy season ahead. There has been a dramatic shift in the MICE industry per se with hybrid events becoming a flavour of the season.
The airlines industry is benefitting big time from the revival of the events industry. Emirates is back to almost 80% of its destinations pre-pandemic. Other major airlines in the Middle East have also started flying in and out of Dubai. Other popular destinations are flights from Riyadh to Manila and Dubai to Manila. Since the opening of air routes from India, the Middle East has seen a sharp increase in traffic from Mumbai and New Delhi to Dubai and Abu Dhabi.
Another noticeable trend is that visitors from CIS countries and Russia are coming in plane loads to the northern emirates like Sharjah, Ajman, Ras Al Khaimah and Fujairah. Most of the beach resorts run by international hotel chains like Fairmont, Radisson, Intercontinental and Marriott are running to full occupancy. These hotels have Russian-speaking staff, menus in Russian language and all signposts clearly marked in Russian language. The entire industry is catering to this new demographics and several charter flights and private jets can be seen in these airports. UAE has crafted a strategic marketing strategy to ensure that the hospitality industry bounces back as soon as possible and hotels can start making profit to offset the losses suffered during the pandemic.
On the flip side, the hotels have increased their rack rates to pre-Covid times and there is a fear that this may result in European tourists to change their vacation plans to other countries such as Greece, Malta and Spain which offer more cost-effective packages. The tourism policy needs to be sustainable in the long run so that UAE continues to remain a preferred destination of choice for all global tourists. A few hotel chains like Accor have recently announced the opening of new hotels under their flagship brands to capitalize on this surge in demand.
One can only hope that this trend continues and the economy of nations improves and businesses can flourish once again.