The Requirements For Launching A New Business
Starting a new business can be difficult since there are so many things to consider. When launching a business, you'll have to plan extensively to ensure that everything goes smoothly. Otherwise, your business will not be successful. The good news is that proper planning can make things much easier for you and your business partners. With this in mind, you should find out what is needed to launch a new business. While it sounds easy, you should focus on ensuring that there is a customer base for your business.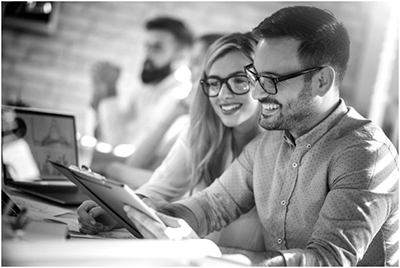 You'll also need to be careful about picking a name for your business. Within this guide, you'll learn more about the requirements of launching a new business.
Comprehensive Market Research
Before doing anything, entrepreneurs should spend extensive time conducting market research. Doing so will prove to be very beneficial since you need to find out whether your business is going to be successful. To guarantee success, you must make sure people are interested in what you're selling. People should be eager to buy what you're selling. Furthermore, you need to learn more about your competitors. Are you going to have to compete with founded companies that have millions to waste on advertising campaigns?
Once you've developed an idea for your business, begin the market research. Find out how well the business is going to work.
Developing A Plan
You'll also need to develop a plan for your business. Whether you're looking for new supplies, developing new products, or advertising, you need a basic plan. Before launching a business, writing a business plan is recommended. The business plan can be used for an abundance of purposes. For instance, you can use it to help ensure that you know what will work best for your business. If you have partners, they can use the business plan to ensure that the company's best interest is always put first.
Plus, you're going to need a business plan to acquire business loans.
Where?
Depending on the type of business you're starting, you may need a physical location. You might need a plant so you can build your latest socks, mugs, or shoes. Alternatively, you may need office space to ensure that your workers can easily work online without issues. Where is the best spot for your company's operations? There are numerous things to consider. For instance, you should think about the costs in each area. City officials might be willing to help you secure suitable office space for your workers.
If you don't want to relocate from your residence, try picking a nearby space. Either way, you're going to need office space or manufacturing space for your business.
Structure & Name
Once you've decided to register your business, you'll need to pick a name and structure. Although this seems easy, you'll find that it is harder than you could ever imagine. The name and structure are very important. Structuring your business correctly can help reduce the tax burden on you and other business partners. You can also use certain structures to protect your personal assets. It might be a good idea to work with a business lawyer to ensure that you get the right structure for your business.
You'll also need to pick a name. It can be difficult to pick the best name for your business. Pick an original name that is easy to remember. The name cannot be taken by other local businesses.
Get Your IDs
Remember that you'll need to get the appropriate IDs for your business. If you're operating in the United States, you'll need an employer identification number and a state ID. Whether you're running สล็อตเว็บใหญ่, selling shoes, or offering photography services, you have to pay taxes. You won't be able to do that until you've obtained a government and state ID. The number will be used when filing your taxes each year.
Permits & Licenses
Finally, you need to find out whether you need permits and licenses. Certain professionals have to obtain a license before they can begin serving the public. Specific establishments will need permits too. If you want to serve alcohol at your restaurant, you'll need a liquor license. Plumbers and HVAC technicians will need to obtain a license too. Find out the requirements in your area to ensure that they're met.