6 Things To Know Before You Arrive In Dubai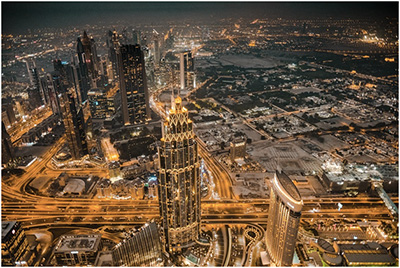 Image Source: Pixabay
Dubai attracts millions of tourists every year. One of its biggest attractions is its luxurious lifestyle. The architecture is stunning, and there are diverse shopping opportunities. Dubai also offers a variety of entertainment options. They include indoor skiing, water parks, and desert safaris. Dubai's strategic location makes it a hub for international business and travel. Its world-class amenities make it attractive for visitors worldwide. Here are some things to know before arriving in the city of gold.
1.Visa Requirements
Always check the visa requirements for your country before traveling to Dubai. Early preparation can help you avoid unnecessary complications. Some nationalities get a 30-day tourist visa upon arrival, while others need to apply in advance. In some cases, you may need a visa for connecting flights through Dubai. It may be essential even if you're not leaving the airport. Check visa requirements on the official website of the GDRFA in Dubai. Ensure that you have the necessary documentation before your trip.
2.Attractions
Dubai is home to some iconic attractions. The Burj Khalifa and the Dubai Mall are iconic. Other essential attractions include the Dubai Fountain and the Palm Jumeirah. You'll always have something fun to see. If you are looking to explore Dubai's cultural heritage, visit the Dubai Museum in the Al Fahidi Fort. You can also take a stroll through the historic district of Bastakiya. Its narrow streets and traditional wind-tower houses are unforgettable. A Disney cruise costs between $300 and $600. The specific amount depends on when you visit.
3.Weather
Dubai is famous for its hot, humid weather. The temperatures can exceed 40 degrees Celsius during summer months. When visiting during this time, take precautions to avoid heat exhaustion and dehydration. Beware of other heat-related illnesses. You should plan to stay hydrated and wear light clothing. Don't spend too much time outdoors during the hottest times of the day. Note that Dubai can be chilly during winter, particularly at night. You'll also need some warm clothing.
4.Language
Arabic is the official language of Dubai, but English is widely spoken and understood. You should have no trouble communicating, particularly in tourist areas. However, learning basic Arabic phrases can be a great way to show respect for local culture. It can help you communicate with locals more efficiently. Basic phrases to learn include "salam alaykum" (hello), "shukran" (thank you), and "maa al salama" (goodbye).
5.Culture and Customs:
Dubai is a cosmopolitan city, but respecting local customs and traditions is essential. Avoid public displays of affection, particularly during Ramadan. Be aware of local laws and customs regarding alcohol consumption and smoking. Note that Friday is the Muslim holy day, so some businesses and attractions may have reduced hours or be closed.
Women should avoid wearing revealing clothing, particularly in public places. Modesty is advised in shopping malls, restaurants, and other public places. Carry a scarf or shawl to cover your shoulders and head if needed. Men should avoid wearing shorts in public places, particularly if visiting a mosque. Swimwear is only allowed at the beach or poolside, and it's unacceptable to wear in public places. While you may want to pack a few fun clothes, stay aware of the modesty culture.
6.Transportation
Dubai has an excellent public transportation system, including a metro system. It connects most of the major attractions in the city. Taxis are also readily available. Always ensure that the meter is running to avoid being overcharged. If you plan on renting, note that traffic can be heavy during peak hours. You must plan your route accordingly to save money. Ride-sharing apps like Uber and Careem are widely available in Dubai.
Dubai is vibrant and exciting. It has a unique blend of tradition and modernity. Be aware of the basic requirements and culture to make the most of your trip. With some planning, you can have an unforgettable experience.