How Much Does It Cost To Rent A Car In Dubai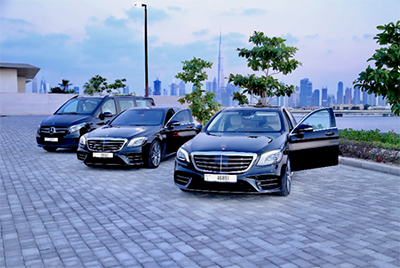 Thousands of tourists visit Dubai annually to explore some of the most incredible and unique attractions, including majestic skyscrapers, insane water parks, and mesmerizing beaches. It is also home to the headquarters of various domestic and international corporations, which invites businesspersons too. The public transport system is effective for commuting whether you are visiting for leisure or business, but it cannot beat the convenience of having a car at your disposal.
Chauffeur service Dubai makes your commute comfortable, saves time, and allows you to explore more of the city. So, if you're wondering how much it would cost, that's exactly what this piece will discuss.
Let's get on with it.
Factors Affecting The Price of Rental Cars in Dubai
Several factors influence the overall prices of Rental cars in Dubai. You can get a car as low as 80 AED to 1500 AED, depending on these factors. Let us tell you more about them;
1. Type of Car
Dubai is known for exotic cars, and obviously, if you want to rent one, you will have to stretch your budget. The average cost of renting a sports car like a Porsche Boxster, Ferrari Roma, BMW M3, and Lamborghini Urus is around 1500 AED per day. In contrast, standard sedans and SUVs like Kia Sportage, Hyundai Tucson, Hyundai Santafi, and Hyundai Elantra can be rented for under 200 AED per day.
The type of car is the primary factor influencing the overall cost of the rental cars because the others are largely the same regardless of vehicle type.
2. With or Without Drivers
Car rental services in Dubai offer cars with drivers as well. However, the rental companies charge extra for the drivers. The type of car also influences the drivers' charges, but typically, you will have to pay 100-200 AED per day to get a rental car with a driver. While it may seem expensive, it offers excellent value.
You will have to purchase insurance if you are driving the car yourself. The insurance cost can vary greatly based on the package you pick, something you will not have to do if you rent a car with driver in Dubai.
3. Type of Insurance
Purchasing insurance for the rental car is mandatory in the UAE, and typically, it is included in the package. However, there are certain limitations to the standard insurance, which may warrant you to purchase a premium package. These packages have a cap on the maximum damages that can be claimed, which is not much, especially if you drive expensive cars like Range Rover, Lamborghini, and Ferrari.
You will have to purchase additional insurance on your own to ensure you are not liable for anything in case of unforeseen and unfortunate incidents. Furthermore, most plans are monthly and cost between 300 to 600 AED monthly. The price does not seem expensive if you hire the car for the entire month, but it certainly does not offer value to those who want it for a couple of days or a week at best.
4. Daily Basis vs Monthly Basis
You can rent a car in Dubai on a daily and monthly basis, depending on how long you will need the car and your personal preferences. Typically, renting a car on a monthly basis costs lower than daily. The difference between the prices is quite significant, which may tempt you to rent a car for the entire month.
For example, sedans like Hyundai Accent can be rented for 70-80 AED a day, costing 2100 - 2400 AED a month. However, if you rent a car monthly, you will have to pay only about 1300-1500 per month, saving you a significant sum of money that can be spent elsewhere.
5. Make of Vehicle
Most rental services in Dubai have the latest make and variants of vehicles in their fleet, and thus there will not be much difference between the prices of different services. However, some services have slightly old models, about a couple of years old, which can be rented for a slightly lower price. If you want to rent a car on a budget, try to look for services that offer variants older than 2020.
Things To Look For While Hiring a Renting Car in Dubai
While renting a car in Dubai, there are certain factors you must look for to avoid any inconvenience afterward. These include the following;
1. Inspection and Maintenance
Once you rent a car without a driver, you are liable for every damage and malfunction in the vehicle. You must get the car fixed before returning it to the rental company. To ensure you do not run into any problems, it is important to check whether the car has been properly maintained and how often it is inspected.
2. Insurance
Always ensure the car is insured before renting one. You must also look at what type of insurance the car has, and if it does not cover the damages you want, it is best to look for another rental company or get insurance yourself. While additional insurance may not be necessary for standard sedans and SUVs, it is essential for sports vehicles because the damages can put a dent in your pocket if you have to pay them.
3. Regulatory Requirements
Before renting a car from the service, ensure it is registered in Dubai. Also, run the number plate of the car on the RTA's smart application to ensure the car is registered and does not have any pending dues.
4. Toll Taxes
Toll taxes in Dubai are paid via smart chips that are pasted on the front screen of the car. You must check the balance in the chip before taking the car out because you will be liable for the amount deducted from the toll taxes when you return the vehicle.
Conclusion
Renting a car in Dubai is highly convenient and offers several benefits apart from comfort. Most rental services offer rental cars at affordable prices, allowing you to explore the city without experiencing any inconvenience. However, it is important to check for the company's reputation, make and model, maintenance, inspection schedule, and insurance before renting a car.
Pilot and Car is a company that checks all the right boxes. It offers modern vehicles, trained drivers, exceptional customer services, and, most importantly, unbeatable convenience in renting a car. You must check them out if you want to rent a car with driver in Dubai or without one, to experience unmatchable quality of service.