The area of the Middle East is sometimes represented as having a single national identity. It is, on the other hand, broad and diversified, including a slew of nations from Egypt to the opposite side of Iran.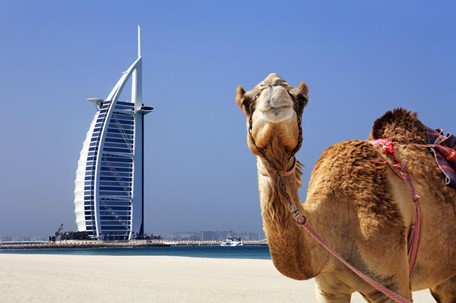 United Arab Emirates is situated between Oman, Qatar, and Saudi Arabia in this part of the world. Despite its modest size, it is a vibrant, forward-looking country that takes great pride in its heritage and culture. As a leading country, the United Arab Emirates is always looking for ways to improve the lives of its citizens.
The United Arab Emirates is a trove of riches and elegance, making it the ideal place for a sun-filled and relaxing vacation. The UAE is a wonderful place to visit, it's also a wonderful place to work as a digital nomad due to the wide range of attractions and flexibility that is available throughout the city. If you're interested about being a digital nomad in Dubai, you get find more information at digitalnomads.world.
However, before in this article, we have mentioned three factors to know when visiting the United Arab Emirates.
Moderate Clothing Attire when Out in the Public
In the United Arab Emirates, the official religion is Islam, while there are large numbers of Hindus and Christians. All or most Muslim countries demand women to dress modestly and conservatively.
As a result, while you're out in public, you should avoid wearing apparel that is too see-through or short. Dubai has a dress code that you should follow. In conservative communities and public places like shopping malls, this is especially crucial. Wearing swimsuits and vacation clothing near hotels and swimming pools is permissible.
Prepare yourself for the Heat
Visiting the United Arab Emirates in the summer isn't a popular option, since June to September is peak season for hotel bookings, costs might drop significantly. Even while you may get a fantastic discount on a premium hotel room during the summer, temperatures can soar to 42 degrees Celsius. October through April provide the most pleasant weather, with daytime temperatures that are warm but not oppressive.
Rent a Vehicle for Travel
Hire a car if you're at least 18 years old, and you'll have a better time. For those who want to move between cities, this is even more important. Sadly, public transportation has a lot to offer and might squander a lot of time when you're on vacation.
It's likely that the parking lot of your hotel will be available, and gas is also reasonably priced. There are a lot of roads throughout the country, and it's typically simple to go about. Because of this, renting a car can be a convenient way to move about.