Search Engine Reputation Management
Reputation is 'the result of what you do, what you say, and what other people say about you'. Search Engine Reputation Management (SERM) is vital to protecting your brand online
An online reputation is the perception that one has on the Internet based on their digital footprint. Digital footprints accumulate through all of the content shared, feedback provided and information that created online. The convergence of globalization, instantaneous news and online citizen journalism magnifies any corporate wrongdoing or misstep.
In today's dynamic online world, many companies experience challenges from hostile customers, disgruntled employees and nefarious competitors who try to hurt their businesses by blogging or posting derogatory statements online about the company or specific individuals who work there.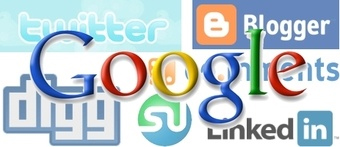 Search Engine Reputation Management (SERM) is a process employed by companies to proactively shield their brands from damaging content brought to light through search engine queries. Given the increasing popularity and development of search engines, these tactics have become more important than ever.

'Reputation Management Services' include the following specific activities:

Search Engine Optimization (SEO)
Social Media Optimization (SMO)
Social Media Viral Marketing (SEVM)
Search Engine Marketing (SEM)
Online Reputation Management (ORM)
Search Engine Reputation Management (SERM)
Online Identity Management (OIM)
Brand Reputation Management (BRM), and
Link, Backlink, RSS Feed Building, Reputation Monitoring, Online Slander Removal, Libel Removal, Defamation Removal and Reputation Recovery.

Here are a few DIY tips to have a say in Google on what Google says about you.

One of the easiest tools for tracking what Google knows about a topic is Google Alerts. Subscribe to a Google Alert and receive an email as soon as your search phrase (like your name or company) enters Google's index. Google Alerts cover news stories, video comments, blogs, pages found in web search, and even Google's own mailing lists, Google Groups.

Blog search engine Technorati tracks buzz in the blogosphere, by indexing the body of blog posts as they are published. You can subscribe to Technorati searches for your name or product in your feed reader. PressReleaseNetwork.com offers online media monitoring for your company news published in over 20,000 news sites.

Social media sites offer countless ways to participate in online community, and most of these profiles offer the added bonus of search engine visibility. Flickr, YouTube, Digg, Wikipedia, Facebook, and Twitter are six mainstream social media sites that feature results when you perform a web search. They are also high authority sites that are favored by search engines. Use each one appropriately and make sure to emphasize correct key phrases. If you can interlink these social media profiles with your blog posts with acceptable anchor text, you can help push up other positive pages in the search results.

If your reputation is important to you, but you just don't have the time to protect it, hire an expert.

Send your comments to sharad@cyber-gear.com.

Archive
The Internet of Things: What It Is and Why You Should Care
Mobile Site vs Dedicated Apps
WHY YOUR BUSINESS NEEDS RWD?
How The Internet Has Changed Our Lives
2013 - ONLINE, IT IS
Twitter Power
Is Your Business Mobile?
20 Ingredients For Building An Amazing Website
My Favorite Sites
Context is King (Commiseration to Content)
Grow Your Business with QR Codes
The Future Web
Go Green With Cloud Computing
How Many Languages Does It Take To Stay Competitive Online?
2011 - Future Bytes
Online Shopping for Holiday Season
The Twitter Addiction
iPad – The Killer APPliance
e-retailing : The Competitive Advantage
CONNECT to the world with Facebook
Mind vs Media: What the Internet Is Doing to Our Brains
'Go Green' at Work
So You Think You Are Tech Savvy?
TigerText: Cover Your Tracks
The Awesome power of Google, Explained
Twitter's Business Model
iPad - Between A Smartphone And A Laptop
2010: Time to 'Go Green'
2010: Go Green with Eco-Friendly Gadgets
Mobile Marketing Is Here To Stay
2010 – No cash, No problem!
Brands that Tweet
Web 2.0 to Web 3.0: The evolution of the Web
Going Green Is Easy
Search Engine Reputation Management
The concept of 'FOREVERISM'
Stay Connected with Twitter
SELLSUMERS - If saving is the new spending, then selling is the new saving
How To Reduce Your Carbon Footprint?
Do You Tweet?
So, you have designed your web site, WHAT NEXT?
To Bing or to Google? That is the Question!
E-Transparency: The Way The Web Is Going
The Resurgence of 'Tribal Marketing'
Go Green Now
Network, Network, Network
Which is more 'Green', paper or digital?
No Clicks Required: A Glimpse Into The Future
SEO for CEO
Five Cost–Effective Tools for e–Marketing
Why 'Go Green'?
The Case for Self Serve Display Advertising: Low cost – HIGH IMPACT
In Times Of Recession, Go Online
11641