Twitter's Business Model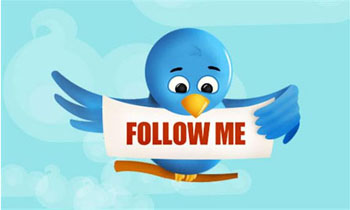 The first news of the earthquake that hit Concepcion in Chile was communicated to the outside world through Twitter, followed by mobile phones, followed by new media followed by print media – In that order!

The question then is, How does Twitter monetize its empowering reach and capitalize on its growing popularity?

Major Web 2.0 companies, such as Facebook and YouTube, have repeatedly said they'd build their audience first and find revenue streams later. But those giants have shown that converting eyeballs into money hasn't exactly been easy; Facebook has yet to start generating meaningful profit, and Google has said on a number of occasions that it has yet to find the right business model for monetizing YouTube's considerable traffic.

To the best of my knowledge, today Twitter makes a negligible amount of revenue from users that send and receive messages as SMS texts, and overall loses an undisclosed amount of money. Yet, the service has grown to more than 2 million per month, ten times more than April 2007, according to Compete.com. As of March 2009, 300,000 active Twitter users per week sent 3.5 million updates per day!

One of Twitter's most likely revenue streams is through advertisements in search results where messages could be tied to what users were searching on. Twitter recently purchased Summize, a search engine specifically designed to sift through Twitter messages, for a reported $15 million in cash and stock.

Another possible revenue stream is corporations paying to use the service to stay in frequent contact with their customers. Several large companies, including Dell, Whole Foods, and JetBlue in the US, have already set up corporate presences on Twitter to let customers know about special offers and even answer customer questions.

Here is what Twitter has decided to do, for now.

The idea is that Twitter will let advertisers sign up to have their ads show up as tiny 140-word posts when users search through Twitter or through other search engines that use its API.

A search for, say, "internet services," may generate an ad for Cyber Gear. The ads will only show up in search results, which means users who don't search for something won't see them in their regular Twitter streams. The services will have the option of displaying the ads, and Twitter will share revenue with those that do.

No rocket science, but guaranteed to generate wads of GREEN. Elementary Dear Watson.

Send your comments to sharad@cyber-gear.com. On twitter at https://twitter.com/GoGreenae



Archive
The Internet of Things: What It Is and Why You Should Care
Mobile Site vs Dedicated Apps
WHY YOUR BUSINESS NEEDS RWD?
How The Internet Has Changed Our Lives
2013 - ONLINE, IT IS
Twitter Power
Is Your Business Mobile?
20 Ingredients For Building An Amazing Website
My Favorite Sites
Context is King (Commiseration to Content)
Grow Your Business with QR Codes
The Future Web
Go Green With Cloud Computing
How Many Languages Does It Take To Stay Competitive Online?
2011 - Future Bytes
Online Shopping for Holiday Season
The Twitter Addiction
iPad – The Killer APPliance
e-retailing : The Competitive Advantage
CONNECT to the world with Facebook
Mind vs Media: What the Internet Is Doing to Our Brains
'Go Green' at Work
So You Think You Are Tech Savvy?
TigerText: Cover Your Tracks
The Awesome power of Google, Explained
Twitter's Business Model
iPad - Between A Smartphone And A Laptop
2010: Time to 'Go Green'
2010: Go Green with Eco-Friendly Gadgets
Mobile Marketing Is Here To Stay
2010 – No cash, No problem!
Brands that Tweet
Web 2.0 to Web 3.0: The evolution of the Web
Going Green Is Easy
Search Engine Reputation Management
The concept of 'FOREVERISM'
Stay Connected with Twitter
SELLSUMERS - If saving is the new spending, then selling is the new saving
How To Reduce Your Carbon Footprint?
Do You Tweet?
So, you have designed your web site, WHAT NEXT?
To Bing or to Google? That is the Question!
E-Transparency: The Way The Web Is Going
The Resurgence of 'Tribal Marketing'
Go Green Now
Network, Network, Network
Which is more 'Green', paper or digital?
No Clicks Required: A Glimpse Into The Future
SEO for CEO
Five Cost–Effective Tools for e–Marketing
Why 'Go Green'?
The Case for Self Serve Display Advertising: Low cost – HIGH IMPACT
In Times Of Recession, Go Online
9979