Dance For You
Whenever there is a celebration, there is music and dancing people. Whether it is a serious ceremony, a small party or even a large carnival you always see someone moving to the beat. As a result, there is a widespread opinion that dancing shows are a necessary part of any special occasion. This is true.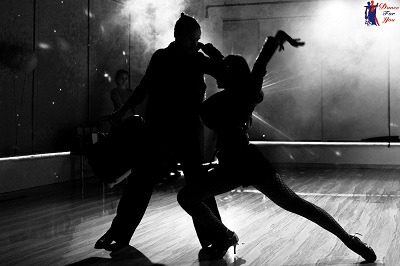 The tradition to dance comes from very ancient times when people believed that it helped them summon spirits. Later on, during medieval age dancing became more of an art. Now that TV shows popularize all types of contests among dancers people tend to like this trend even more.
Since Dubai is the capital of entertainments and amazing parties there're a lot of studious and schools which offer dance services. One of the interesting studios in Dubai is Dance for you. In fact, their range of services is wide enough. People can take up full dancing course or get prepared for a wedding dance. However, the studio also specializes on showcases and performances.
To begin with, what makes a good dance show? The answer is organization and cast of dancers. Dance for you studio is good at this aspect because they can tailor a highly professional and well-organized performance. The key aspect in this case is organization. Dance for you are really helpful at this point. They can thoroughly plan every step and every part of the show.
Another important aspect of any showcase is people. It goes without saying that you don't want an unskilled amateur to ruin your ceremony or entire show. Dance for you are a team of professionals who are masters at every dance known.
Whether it is elegant waltz or lively cha-cha-cha they will be the center of attention at any party. The studio works with professional dancers and winners of various competitions only. This is the guarantee that everything is safe. Well, in safe feet, to be more exact.
Flexibility as well as ability to understand the needs of a client is a very important aspect. When a studio or a team of dancers isn't ready to play to your rules everything turns into wasted nerves as well as money. Fortunately, this is not the case with Dance for you. This team is ready to discuss all of the clients' needs and offer fresh decisions in case you don't know what you want.
However, if you have a well-structured script, they will come to any location at any time. This is a big advantage which guarantees that you'll have a fascinating show. Dance for you do work for people no matter what their requirements are. This is a big advantage, isn't it?
By the way, what about program? It's a common fact that there is a great variety of all types of parties, ceremonies, shows and special occasions. Some of them require a traditional dance, some of them need something modern. So, the list of the dances performed is another important aspect to think about.
If you want your show to be memorable and include a unique dance or even several dances, Dance for you do have what to offer. Just take a look at the variety of their dances.
• Bachata
• Cha-cha-cha
• Contemporary
• Disco
• Foxtrot
• Jive
• Rumba
• Salsa
• Samba
• Tango
• Waltz
Fascinating, isn't it? By the way this is not the whole range of offers. In fact, the studio offers much more dances. You can find the whole list on the official website of the studio which is https://dubaidance.com/
Even if you are going to surprise your guests with a single dance show it should be planned to details. Each step and movement is the result of thorough work and preparation. In other words, each program requires a scenario. In fact, scenario depends on the type of the show which a client needs.
There're various dance shows with unique styles which you can choose from. Solo dance is performance of a single dancer. In this case, success depends on personal skills of the dancer. It can be a man or a woman who will amaze guests of the ceremony. Dance for you is really good at it because they work with professionals only.
Another type of dance shows is couple dance. It is a classical type of showcase when two people are dancing together. Dance for you offers two types of dancing in this case. It can be classic or freestyle program. So, if you're planning a solemn ceremony you can focus on waltz. If you're going to organize a modern party, you can easily choose something less strict.
The last but not least scenario is group dance shows. They include a lot of dancers who give a synchronized perfectly rehearsed performance. It looks astonishing and Dance for you provides these services as well.
All in all, Dance for you studio is one of the best choices in Dubai. They do provide services for those who seek for a spectacular showcase and who want to have the most astonishing ceremony on Earth. Whichever show you are interested in, they're ready to help. Elegant, energetic, passionate or funny dance? This team of professionals is really worth of the money spent.