Come with Us as We Explore the 3 Best Restaurants in Dubai
Palette-pleasing Indian and Italian food. Authentic Middle Eastern cuisine. Pizza, seafood, sushi, steak. Where can you get all this food—and much, much more—in one culture-packed, foodie-friendly place?
In the heart of Dubai!
So far this year, 4.75 million international visitors have traveled far to visit this magical city. The hustle and bustle of this city increased 2% from the same period last year. And if you're making the trip, you've got to check out some of the best restaurants in Dubai.
With all the choices, how can one be sure they're making the right decision? What shops, cafés, and dining spots deserve your time, money, and empty stomach?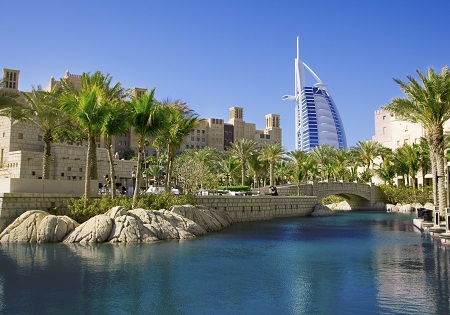 Here are three local-approved favorites to add to your lunch and dinner itinerary!
1. For Lunch: Comptoir 102
Do you have a health nut in your group? Want to say you've visited the best Healthy Café in Dubai?
Then Comptoir is your ideal lunch spot. Combine one part award-winning furniture store and boutique with one part conscious cuisine and grocery, and Comptoir is what you get.
They offer sustainable, nutritious eats in the form of buckwheat pancakes, avocado crostinis, seaweed pesto, and more.
2. For Dinner: Pierchic
The name Pierchic suggests what you'll get with this dining experience: a chic meal while overlooking a beautiful pier.
It's the ultimate seafood experience with a side of romance. If you're looking for a perfect date night, here's your spot. It's even received awards for being the Most Romantic Restaurant time and time again.
Prepare to spend a pretty penny. After all, caviar, Alaskan king crab, and lobster aren't cheap. If you're gonna do it big, try the seafood tower; it features lobsters, prawns, oysters, salmon—you name it!
We bet paystub generators like ThePayStubs are in shock when they see how much money gets moved in this restaurant!
3. For an Experience: Billionaire Mansion Dubai
This restaurant has it all and then some: a tree growing in the middle of its space. Hoverboard-riding, white-suited staff members. Japanese and Italian cuisine beside bedazzled dancers.
If you want a unique experience, this restaurant concept by Flavio Briatore is meant to be that for you.
Finish your (hearty!) meal of Neapolitan pizza or pasta and risotto, then head into the lounge, nightclub, or private champagne bar. You may even spot an A-list celebrity!
Make sure you call ahead to reserve a table. They don't last long with this venue!
Three (Of Many) of the Best Restaurants in Dubai
One of the hardest things we've had to do this year?
Narrow down the list of amazing Dubai restaurants into a brief list of three. With all the culture and cuisine, Dubai's ready to host anyone from any background with any palette.
The locals agree that these are some of the best restaurants in Dubai. But there's more where that comes from!
Break your fast this Ramadan at a place worthy of your sacrifice. From a Persian buffet to modern Asian food, the Ibn Battuta Mall has you covered.
Click here to see the full menu! Bon appétit!