Travel Tips and Safety Advice for Your Visit to Ireland
Saint Patrick's Day is that wonderful time of the year when everyone is a little bit Irish. It's hardly surprising that the country is as popular as it is when you consider the stunning natural views, the legendary Irish hospitality, and the complex history and culture. Ireland is particularly popular with expatriates, students, and visitors. Travelling to Ireland and staying in the country is simple enough. The country has excellent healthcare and anyone in the European Economic Area and/or Switzerland can expect to receive the same public health services as a regular Irish citizen. People from other countries – such as Australia – may qualify for reciprocal healthcare too. Registered international students who study in the country are also eligible for healthcare. Everyone else will require some kind of travel insurance though.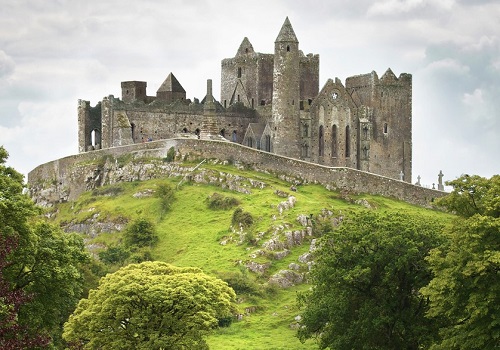 Travel Preparations
One of the most important considerations is the weather. It's recommended that you travel light, but you should consider packing a couple of extra sweaters. In general, you shouldn't need a visa. There are some countries that do require visas though. Check out Irish Visa Advice to find out more.
Ireland doesn't have any vaccine requirements, but some vaccines are recommended. Travelers should make sure they have all their routine immunizations, such as MMR, tetanus, and influenza. Bats in the country can carry rabies, so you may want to consider a rabies vaccination too.
Medication and Pharmacies
Prescription medications should be kept in their original container, complete with intact prescription labels. Pharmacies in Ireland can be identified by their green cross. They are open Monday to Saturday, though some do have limited opening hours on Sundays. You shouldn't have any problem finding non-prescription medication, such as antihistamines and painkillers.
Irish hospitals are unlikely to accept insurance coverage from American companies. That's why it's so important to buy travel insurance from reputed Irish insurance company such as the AA Ireland to avoid any future hassle during the travel. Without insurance, you will have to pay all costs upfront. There's the option to get reimbursement from your insurance company later, but that's still a lot of money and it will be a while until you get it back.
General Health and Wellbeing
Watch your step as you move around Ireland. The cobblestone streets can be tricky to navigate. Stick to the path when exploring the coastline too. You don't want to ignore those warning signs and fences.
Lyme disease exists in Ireland. Reduce the risk of infection by wearing long-sleeve shirts and pants in forested areas where ticks live. It's recommend that you take insect repellent if you plan on camping or hiking too.
Healthcare in Ireland
Ireland offers some of the best healthcare in the world. International citizens and students in the country qualify for free/subsidized medical healthcare. For visitors, a private global medical plan can provide for you in Ireland, and indeed any other country. Shop around to find the right coverage at the right price for you. Otherwise, you may be left footing the bill paying for private healthcare. If you do have coverage though, you can expect to receive an incredible degree and quality of care.
Food Restrictions
Ireland is a fantastic destination for food. Hotels and restaurants in the country are aware of dietary concerns and offer alternatives. Even the small village pub will likely have a vegetarian option or a gluten-free choice. With a little advanced notice, a chef can work around your needs and accommodate even a restrictive diet.
The diary products in Ireland are pasteurized, with a growing trend of "farm to table" food that focuses on local, organic produce. Just be warned of the health risks associated with eating uncooked meat and shellfish no matter where in the world you travel to.
Irish Emergency Contact Numbers
It's important that you know the emergency contact numbers of Ireland in case you need them;
- There are two emergency contact numbers in Ireland; 999 and 112. 112 works in every European country and can be called from any phone.
- Long-term travellers and expats may want to join the AA (Automobile Association), who can help with breakdowns and other car problems.
- The Irish Tourist Assistance Service provides free and confidential support to tourists who are hit by crime and other problems. They can help with medical assistance and re-issuing stolen travel tickets, as well as communication and language problems.
Whether you are connected to Ireland by blood or by spirit, a little due diligence goes a long way to ensuring you have a safe, memorable, and enjoyable visit to the country!