Prime time to invest in Dubai real estate?
Recent reports show that real estate sales and leasing in Dubai is at an all time high. Despite the fact that just a few years ago, there was an oversupply in one of the world's most expensive countries. Why, then, is interest igniting today? Is it due to their mortgage-free incentives? The promise of a better economy? Should any of these factors come into play when deciding whether or not to invest in Dubai?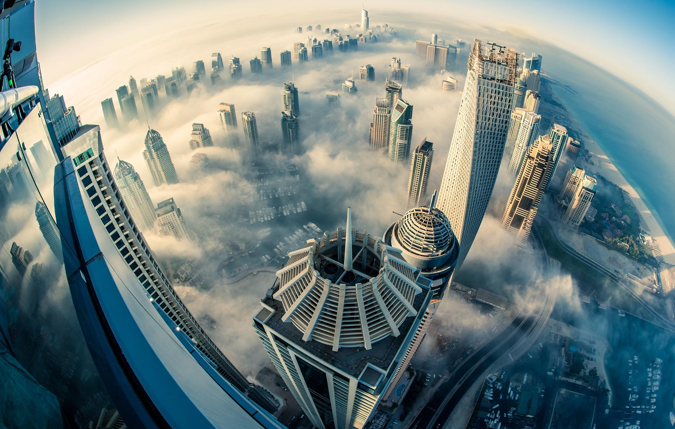 Free rent, free classes, free shows
In a bid to increase interest, authorities are offering free entertainment on top of free rent for restaurants and shops to stay open. Not exactly a vote in confidence and neither does it shine appeal on potential investors. What is the point of investing, when you are unable to make a profit on returns because there is none? Conversely, the free rent incentive might be what Dubai needs in order to make a comeback and if you act quickly enough, you will be able to capitalize on the first windfall. Furthermore, the current mortgage-free initiative does not extend to residential areas and those will continue to fetch high prices and decent rent. The rent-free commercial incentives will help fund and hopefully bolster the real estate economy from experiencing a burst.
New initiatives to encourage investment
While Dubai was synonymous with "rich", "wealthy" and "luxury", authorities are planning to invite a larger spectrum of investors from all financial backgrounds and nationalities to invest in their real estate. This means that they are no longer targeting the 1% of the world, but rather, hoping to get a range of investors. Therefore, expect to see more affordable housing and commercial lots being put on the market, without any quality loss (as Dubai prides itself in having a tag of class and luxury). The director of Dubai Land Development, Sultan Butti bin Mejren was reported saying that they are launching a new "investment package that enhances the attractiveness of Dubai's real estate environment, reaching a wider horizon of global leadership through which we will formulate new visions, especially with Expo 2020 around the corner".
Pressure to make prime estates
With the pressing promises of 2020, Dubai will most likely open its markets and be pressured into making their estates all top of the line. Therefore, investors should rest easy knowing that they will be investing in relatively safe grounds.
Golden visas being handed out
It is a bid to attract more investors and a move to reform the property market. Investors who have splurged over Dh200 million in Dubai property have been awarded golden visas. The benefits of these visas extend to the holder's wives and children.
Dubai is still a rich nation
Regardless of the initiatives being rolled out, Dubai remains one of the richest nations in the world. With the stable economy, if you have the means to invest, do it. This is prime time for investors to look into securing a property in the country before prices begin to skyrocket again. Furthermore, there is no foreseeable risk in the economy crashing, therefore any investments in the country will remain safe and relatively risk-free.