Innovating Trends in Cycling
With the advancements and innovations in technology since the past few years, every field has grown and became more accessible and convenient. Technology has brought the biggest reform, history ever witnessed and made human lives easier and smart. Cycling has also evolved with advancements in trends of technology. A lot of new gadgets were launched, a lot of new inventions were made and new products have left the market amazed with their features and usefulness. Today we are going to discuss the new inventions introduced in the cycling world and will try to catch a glimpse of expected advancements in the future. (byways, 2019)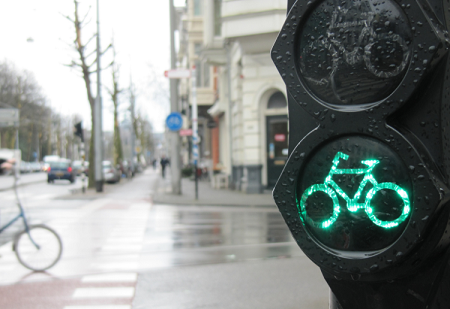 Analyzing the trends of the last 2 years, we noticed that newly introduced road bikes are nothing less than an entire system. Bikes are becoming more friendly and smart. New inventions like packable bikes, e-biking technology, virtual biking, power meters and tubeless tires have set the standards for new inventions much higher. (Kaplan, 2019) These inventions are already made and watching them make audience much more excited about the future inventions.
The future bikes are expected to be lighter in weight and more focused on aerodynamics. And along with electric bikes for adults, companies are also working on wearable technologies. Although these are already in existence but the aim is to make them smarter and designed in such a way that the rider's comfort is not compromised and visibility is increased. Magnetic lights, reversible pockets, rain protection and other methods are being adapted to comfort the rider and enhance their cycling experience. (Ashley, 2019)
Wheels of cycle are the most worked-on parts. Gravel bikes are the biggest trend in cycling world. Durability and comfort of bike tires is the key point of making a wheel. The most important part is to focus on the rim width and tire's interface & wheel's design to create a perfect gravel tire (ROBINSON, 2019). Ghost Road Rage adventure bike is a great invention in this regard. This bike is labeled as mountain bike for its grip and reliability while climbing rocky hills and mountains. (Scott, 2019)
Electric bikes for adults are emerging trend in cycling because they reduce the leg work for rider without taking the health benefits of cycling away. It makes cycling less tiring and more fun. Specified designs and features are being introduced for in-city use, racing and climbing separately.
The most important task is to identify the right bike for the right purpose. The bikes designed for cities are not recommended to be used in hilly areas. They won't cause any harm but might not perform a good as a specially designed bike for mountains. To help you find out the best, you can review the article 10 best electric bikes for adults.
Cycling is recommended due to many reasons. Cycles do not consume expensive fuel and don't emit dangerous gases to harm the environment. These are very good for your health too as it involves a lot of work-out. These are environment-friendly and health-beneficial rides. So it's great to own a bike and with all this technological advancements, these are becoming convenient also.
Sources:
Ashley, C. (2019, January 22). Top 5 Bike Trends for 2019. Retrieved from https://www.welovecycling.com/wide/2019/01/22/top-5-bike-trends-for-2019/
byways. (2019). Retrieved from https://www.byways.org/best-electric-bike/
Kaplan, G. (2019). Road Cycling Trends. Retrieved from https://www.active.com/cycling/articles/2019-road-cycling-trends
ROBINSON, J. (2019). Continental launches first tubeless tyres, Grand Prix 5000 TL. Retrieved from https://www.cyclist.co.uk/news/5537/continental-launches-first-tubeless-tyres-grand-prix-5000-tl
Scott, G. (2019, Januray 07). The cycling tech trends to look out for in 2019. Retrieved from https://www.cyclist.co.uk/news/3972/the-cycling-tech-trends-to-look-out-for-in-2019