4 Advantages Of Serviced Apartments That You Need To Know About
Serviced apartments are becoming highly popular among travellers. Many think of them as being a costlier option, but this is a common misconception. This kind of apartments don't require additional costs that fall on your side. People love them because they offer all the hotel-like amenities but still offer privacy and space. You will get a fully-equipped home for you and your fellow travellers too. The best thing is that you can rent them both for long-stay and short-stay. Whether you want a comfortable business trip, a weekend getaway, or a worry-free holiday, consider the following advantages!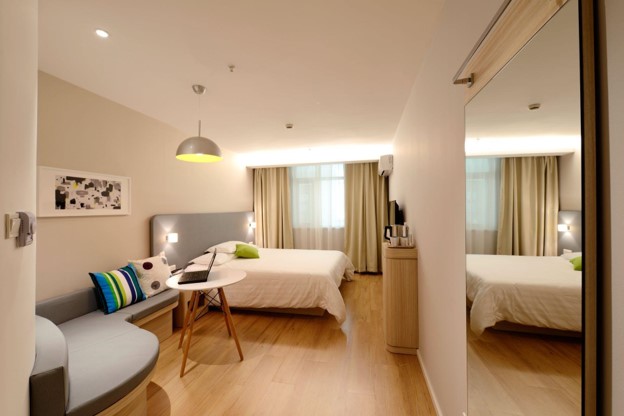 https://www.pexels.com/photo/apartment-bed-bedroom-chair-271624/
Availability
Booking a serviced apartment is very easy and you don't need to spend your time on research. For example, you are in need of a serviced apartment in Dubai. You can instantly head to the site and book your accommodation. You can do this online, which is more convenient for busy people like you.
The thing that people love the most about these sites is the customized search. You can enter your requirements and get a tailored list of recommendations. Plus, you can ask their service team if you have any other questions.
No bills
One of the best advantages of serviced apartments is that you won't have to deal with bills. This will save you from worries later. Usual rentals come with high bills at the end of the month, which will be more costly compared to serviced apartments. All of the costs for TV, water, electricity, and internet are already included in the price. You won't have any extra costs on your side, which means that you can plan your budget ahead.
Enough space
Hotel rooms tend to be too small. This can be a problem if you have too much luggage or you need space for your yoga sessions. Instead of staying in a cramped room, you can have a whole apartment for you.
Fully equipped kitchen
Most of the people hate the hotel breakfasts. They are usually served until 10 a.m the latest. If you are not a morning person, then you will hate this fact. In your own apartment, you can have breakfast whenever you want. Serviced apartments have fully equipped kitchens, so you can cook a full meal too. This is very helpful if you want to save money on eating out, or simply food according to your taste.