Must See Locations In Dubai
Dubai is renowned for its luxury lifestyle, extravagant cars and glitzy lifestyle and is quite easily the biggest tourist attraction in the United Arab Emirates. However, there are more things to see when it comes to the City of Dubai including cultural highlights and all the glamourous add-ons that it comes with and today we highlight some of our favourites.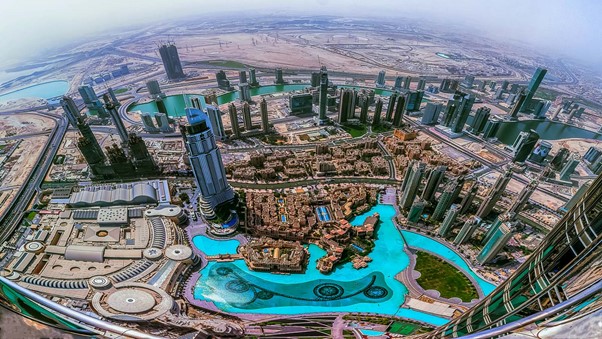 [Image: Britannica]
Of course, top of the list for anyone when they are travelling to Dubai must be the Burj Khalifa which is not just Dubai's tallest building but actually the tallest building in the world standing at 829.8 metres tall. Visitors can travel to the observation desk on the 124th floor and the views really give you some of the most unrestricted views in the whole world. The 360-degree views ensure that you see both the desert, city and ocean from all angles.
The Dubai Mall is of course the city's premium shopping experience and also provides you with entry into the Burj Khalifa and Dubai Aquarium. There are endless shops for you to look around as well as a huge food complex and also entertainment regions such as the cinema complex and gaming and casino zones with are all great value. If you are looking to have a gamble before you go, why not check out these UK casinos that accept credit cards.
Looking for a little more of a historic location? Why not check out Old Dubai, or also known as Bastakia by the locals – built in the 19th century to be home for the wealthy Persian merchants, it really shows off the ancient architecture and history as well as offering museums, art galleries and the Al Serkal Cultural Foundation which has a rotating art exhibition located in one of the buildings.
The Dubai Creek is the river leading to the Sea which actually separates the two parts of the city; Deira and Bur Dubai. First there to attract fishermen and divers, you can visit and watch as the sea business continues to happen all these years on from when it was originally built. There are many tourist boats that will allow for you to travel up and down the creek and really experience it first-hand.
And finally, for the architecture fans, the Dubai frame is an enormous picture frame that sits directly in the middle of Dubai's old neighbourhoods and inside offers a series of exhibitions into the cities heritage and also gives fantastic panoramic viewing platforms to see Dubai from different angels.