Why Dubai Is Best Experienced In The Early Hours
Dubai is easily one of the most up and coming cities in the world. Despite having been around for less than 200 years, the city has managed to grow from a small fishing settlement to a huge city. From laid back shoppers to adrenaline junkies, the capital of the Emirate of Dubai truly does have something for everyone.
Situated in the middle of the desert, the city is a haven for sun-seekers. However, as the average temperature in Dubai reaches around 35.5 °C, sometimes it's nice to get a little break from the heat. With the morning experiencing some of the cooler temperatures, it's the perfect time to keep cool whilst still experiencing some of the wonderful things the city has on offer.
Do a morning Yoga Class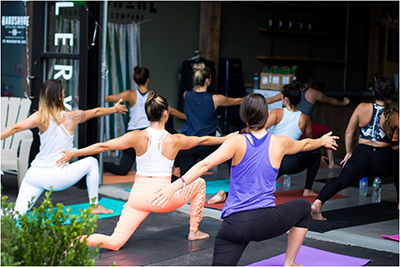 Source: Unsplash
Sometimes, there is no better way to start a day than with some yoga. And what better way to do this than as the sun starts to rise and before hustle and bustle of the day begins? Classes in Dubai start at around 6.30 am and can put you in the perfect mind frame for whatever the rest of the day holds.
The great thing about yoga is that it is suitable for every ability. Meaning that anyone who wants to wake up early and enjoy a mental and physical boost ahead of the day can do so. What's more is that with more and more vibrant morning eateries popping up around the city, there are plenty of options for a post-workout meal. Some yoga studios even offer their own breakfasts, with anything from vegan pancakes to fruit-packed smoothies on the menu.
Enjoy some unusual sports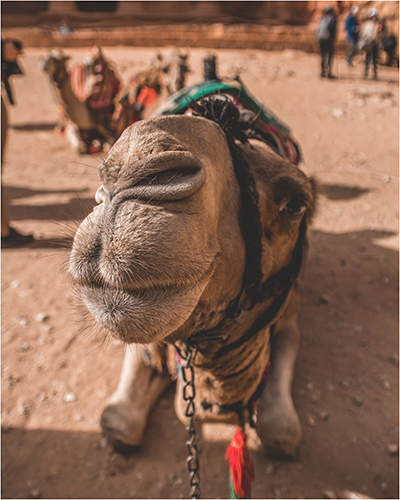 Source: Unsplash
Watching sports in the morning may seem a little unusual, but Dubai is a place to expect the unexpected. In a city shrouded by desert, camel racing has been entertaining citizens from day one and is a must-see. Racing camels is a traditional sport that has become a modern-day tourist attraction that sees crowds of both locals and visitors bring the desert alive. The races start between 7 am and 9 am, which although is early for sports, is the perfect time to watch things heat up whilst staying cool yourself.
But this isn't the only sport to be enjoyed in the early hours. Football also has its fair share of morning kick-offs and can be experienced live or in one of the many pubs and bars across town. There are plenty of opportunities to enjoy the big game in this UAE capital and fans can easily watch competitions from around the world. Including seeing Middle Eastern and North African matches.
Games start around 10 am and those viewing, be it live or in a bar, can place mobile bets on games around the world using sites such as Arabian Betting whilst still taking in the live atmosphere of the match. These platforms also allow users to compare standings across other international sports, such as tennis, formula one, and basketball, and make bets on those too. What's more is that with high levels of security for the sites, and with localised guides to securely depositing and withdrawing winnings, no matter the Arabic region, players know they are in safe hands with online games. Along with this there is added information on bonuses and live dealers for casino games too. All before getting on with the rest of the day.
Grab a bargain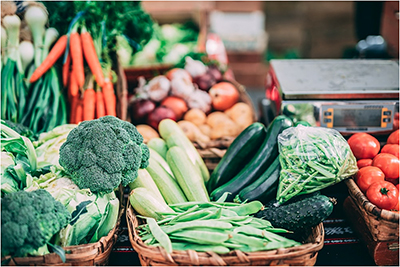 Source: Unsplash
No city is truly explored until at least one market has been visited. Markets in Dubai are filled with goods sourced both locally and globally and are the perfect place to find a bargain. The city is filled with marketplaces that spread from the beach to the malls. With many bazaars opening around 8 am, early birds can grab some fresh food for the day or find some hand-made crafts to take home before the crowds get the same idea.
Markets can be found all year round and even aim to support local businesses. Haggling is almost a must at the stalls and with so many to explore, it's best to wear a comfy pair of shoes.
Dubai may be a city that never sleeps, but for those wanting to enjoy some yoga, relish in sport or grab a bargain, the morning is the best time to explore this great place. It's a fantastic time to avoid the crowds and absorb the atmosphere before the sun gets too intense. With the morning activity ticked off, the rest of the day can be spent exploring all the other things Dubai has to offer.