5 Things An Expat Should Know Before Hiring Movers And Packers To Move To Dubai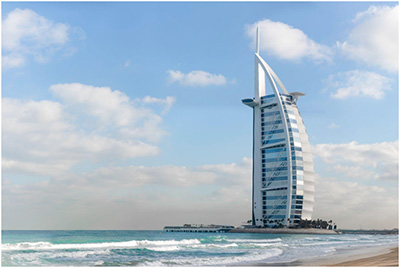 In the past few years, the Persian Gulf State of Dubai has become extremely famous for housing expats from all over the world who want to experience the sunny and posh life in the said city. This is also a reason why more and more movers and packers are hired all year long. As a matter of fact, reports are now suggesting that almost 80% of the entire population of the city are all expats, mostly assisted by reliable movers in Dubai ! If you're thinking of moving to this luxurious city, here are five things that you should know before stepping foot here:
1. The weekends are not your typical Saturday-Sunday.
You must have enjoyed Saturday and Sunday as weekends your whole life as these days are the norm when someone says weekend. If you and your family are movers planning to relocate to Dubai, say goodbye to that. Together with a number of other countries in the Middle East like Qatar and Saudi Arabia, the weekend in these countries is officially celebrated on Fridays and Saturdays. On the brighter side, you will start to look forward to Thursday as the last working day of the week and spend your Friday lying on the beach under the scorching heat of the sun. However, as you adjust, your Saturday nights would surely feel so gloomy.
2. It's super hot when summer comes.
One of the most popular features of Dubai for expats is the beautiful warm weather throughout the entire year. You will see a lot of people lying under the sun with 20 degrees Celsius heat from September to April as these months are when cozy temperatures are most felt. However, when July comes, temperatures can hit up to 50 degrees Celsius in the morning till before sunset and can only go down to 35 degrees Celsius at night. This can often stretch until August and most furniture movers can attest to the rising number of air conditioner deliveries as these are often in demand during these months.
3. According to movers and packers, house or apartment rent is expensive.
While income tax isn't imposed in Dubai, unfortunately, most of that money you saved will just end up going to your landlord. That is why if you decide to move to the city, it's advisable to ask house movers and property owners about this. Rent in some areas that house a lot of expats has reportedly gone up in the last couple of years and is said to continue going up by 2-5 percent annually. For example, getting a 1-bedroom pad around the Marina will most likely cost you around $1150-$1450 monthly -- which is quite pricey especially when you're asked to pay the whole year upfront. Luckily, there are companies that are willing to pay the annual rental fee upfront and allow their employees to pay monthly so it would be best if you ask your boss about this before you move (if it's work-related).
4. A lot of people speak English.
Contrary to what people around the world think, English is widely spoken in the Middle East. While learning a couple of Arabic phrases can come in handy, you don't have to really learn to speak and write the language in order to communicate with people. Nonetheless, you may encounter some expats who speak various languages, which is good as it can serve as a learning opportunity for you.
5. Dubai is a very safe place to reside in.
With the help of well-publicized court convictions, long prison sentences, and the high number of undercover police roving around the area, Dubai is hailed as one of the safest places to live around the globe. In fact, seeing wallets, laptops, and phones left on a coffee shop table and expensive cars unattended while the keys are left inside is pretty common as no one will dare touch them.
Conclusion
Moving and finding the best movers in Dubai can become quite a challenge as it is one expensive city to live in. That is why if you're looking to relocate there for work, you need to know some things before taking the plunge. Read the points mentioned above so you can prepare yourself for the change you're likely to face when you live in this beautiful city.