ERP Software Applications In UAE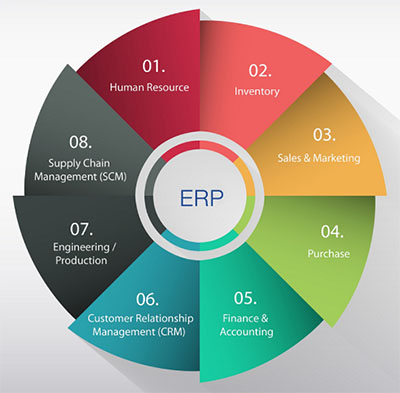 ERP software is gaining popularity in the region because of its vast application in various industries:
· Human Resource
· Inventory Management
· Sales and Marketing
· Purchase and Procurement
· Finance and Accounting
· Customer Relationship Management (CRM)
· Engineering Production
· Supply Chain and Distribution
Specifically in the Supply chain and distribution industry FirstBit is a leading player in the industry. You can read more information about ERP software for distribution companies on this page.
The ERP solution provides the following features:
1. Set-up KPIs
2. Analyse gross profit
3. Control receivables
4. Manage payables
5. Forecast cash assets
6. Optimise inventory
7. Create proposals on the fly
8. Benchmark performance
9. Compare sales with forecasts
10. Preserve key accounts information
In addition, you can obtain the following benefits for boosting your sales through the FirstBit software:
· Real-time information about goods, prices and availability.
· Multiple price-lists.
· Customer transaction history by orders, invoices, returns delivery notes.
· Sales orders status tracking.
· Sales channel efficiency and gross profit analysis.
· Mobile application for field sales.
· Manual and automatic discounts.
· Prepare and send quotations as per your layouts.
· Consignment sales.
· POS interface in distribution software solution.
· The Distribution module in ERP is developed considering the specifics of goods: FMCG, food, medicines and medical equipment, metal and commodity trading.
Regardless of horizontal or vertical diversification, the FirstBit solution helps to create a solid foundation for your trading business growth.
UAE companies looking for VAT compliance can trust FirstBit software. FirstBit has been approved as a provider of the VAT-compliant software by the UAE's Federal Tax Authority.
· Automated VAT calculation.
· VAT Return (VAT 201 form UAE).
· FTA audit file (FAF) generation.
· RCM for Import of goods and services.
· UAE Customs declaration format.
· Export/Out of scope transactions.
· Output/Recoverable VAT analysis.
The FirstBit software is versatile and customizable, so you can keep using FirstBit's ERP solutions to ensure business continuity and focus on the business transformation.