How To Make The Most Out Of Your Vacation In Dubai
UAE was seldom on travelers' bucket lists not so long ago. In just a few generations, the middle-eastern society has given the globe not just one but two of the most expensive holiday spots. Currently, Dubai is among the most well-liked destinations for all kinds of tourists. The city has done an admirable job constructing the city to suit the likes and desires of individuals who belong to any demography. As a result, you might need assistance making your move abroad comfortable as you plan your vacation.
You can't get enough of the second-largest emirate in the United Arab Emirates, which boasts one of the greatest shopping centers in the world, as well as breathtaking sites, thrilling experiences, and thriving nightlife. And that's not all!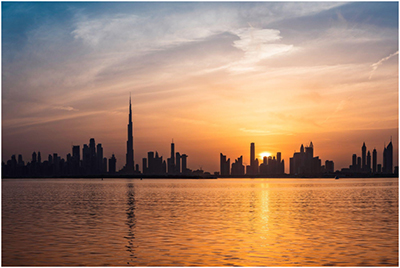 Image Source: Pexels
There is the most majestic skyscraper in the world, the lengthiest mural in the world, the largest vertical labyrinth, the biggest jigsaw puzzle, and the widest firework chart in the world. These are all located in the city known for wanting to hold world records and even more popular for trying to break its records.
With all that being said, it's time for you to learn what you should pay attention to while traveling to Dubai. These Dubai travel advice guides will ensure you take advantage of crucial travel advice & hacks for an unforgettable trip despite so much to see and do.
How Would One Get to Dubai?
Even from countries in the Middle East like Saudi Arabia or Oman, you may drive to Dubai. However, travelers from other nations must make reservations for tickets to Dubai or Abu Dhabi, which serve as Emirates and Etihad Airlines' primary airports in the United Arab Emirates.
The ideal option if you want to travel to Dubai for a particular reason is to reserve a flight there. If you also want to travel to other locations in the UAE, you can also arrive in any other Emirate.
Knowing When You Should Go
Considering the weather when making travel plans is one of the most noteworthy pieces of advice for Dubai that anybody can provide you. The ideal time to visit Dubai is from November to March, mostly during winter when the climate is pleasant for daytime sightseeing. Avoid visiting Dubai in the hot and humid summer season when the city is completely dormant.
The best times to visit Dubai and escape the crowds are mid-November to early December and the first part of March.
The tourist season, which includes heavy crowds, long lines, and increasing hotel prices, lasts from the end of December to mid-February due to the New Year's events and the Biggest Shopping Festival.
Discover Dubai's Vibrant Nighttime
The ideal pastime for many people worldwide is vacation. Some people take vacations and family time trips to various locations. The transportation path you bring to your destination can occasionally be tiresome.
Some people, however, come up with several trip ideas to escape routine and boredom. You can have the best nightlife in this place. For instance, if you enjoy gambling, want to play poker for entertainment, and are curious about what else to do to pass the time on your Dubai trip, don't worry. Knowing that gambling is illegal in Dubai, several people still find it a luxurious way to feel at ease. You may subscribe to a VPN to access prohibited websites and the best online casinos. There are 1,200 online casinos that have been thoroughly evaluated by experts from comparison sitesso that visitors are aware of the characteristics of a top gambling website.
Following a thorough investigation, you can choose the most suitable website for your demands. Their most recommended operators surpass the competition in a variety of ways. Among these are security, reputation, casino bonuses, and customer service.
Wear your best stiletto and dance the night away, even in Dubai, because parties can last until three in the morning. Yacht cruises are a popular indulgence among residents in Dubai and are a terrific way to drink, play, and party. While having fun, you must remember several rules since playing poker in this country is restricted. Still, it is much better to enjoy according to the restrictions given on the place.
Remembering Their Clothing Standards and Social Manners
Women travelers should only shake hands with local guys if they extend their hand first. Since this nation has conservative values, it is crucial to dress appropriately. It is best to keep your shoulders and knees hidden in public spaces like malls.
At popular tourist destinations and in the locations where you may go dune-bashing, shorts and sleeveless attire are permissible. Swimwear is permitted in the vicinity of the beach and pools.
Although Dubai is the most liberal emirate, it is still best to avoid wearing anything too tight or too revealing to prevent unwanted attention. Last, on this list of travel tips to Dubai, remember to remove your shoes before attending a mosque or a local's home.