Vanishing Vehicular Chronicles Clearing Car History 101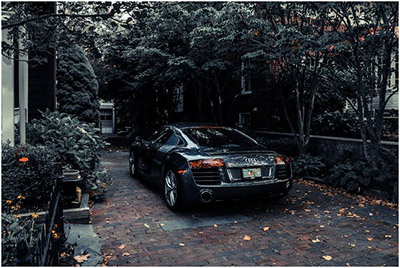 In the labyrinthine world of automobiles, where elegance meets engineering, lies a cryptic tale often obscured by gleaming exteriors and roaring engines—a vehicle's history. Peeling back the layers of this narrative can reveal a trove of information, from ownership transitions to accident records.
In this extensive guide, we embark on a journey to delete car history, exploring the significance of comprehending a car's past, deciphering the challenges posed by obscure histories, and delving into the methodologies of clearing the fog that often surrounds these automotive tales.
Decoding the Relevance of Car History
Unveiling Ownership and Title Legitimacy
At the heart of a vehicle's intricate history resides the meticulously woven trail of ownership, a chronicle with profound significance. To navigate the complex web of automotive narratives, one must embark upon the journey of tracing this lineage. This journey transcends the mundane and ventures into the realm of vital importance.
This endeavor is not merely an exercise in historical curiosity; it stands as an essential safeguard, serving to unequivocally authenticate the veracity of the present owner's assertion of ownership while concurrently erecting barriers against the looming specter of potential legal complexities that might otherwise ensnare the unwary.
Chronicles of Maintenance and Repairs
The maintenance journey of a vehicle is akin to a medical history. A well-maintained vehicle showcases a responsible owner who prioritizes longevity and performance.
Conversely, a history of frequent repairs and negligence might be a cautionary signal for prospective buyers.
Untold Stories of Accidents and Damages
Accidents are unfortunate episodes that mark a vehicle's history indelible. Scrutinizing accident records provides a glimpse into the safety and structural integrity of the automobile, assisting buyers in making informed decisions.
Navigating the Conundrums of an Obscure History
The Web of Fraudulent Practices
An opaque car history paves the way for fraudulent practices like title washing. This art of manipulation conceals a car's salvage history, leaving unsuspecting buyers vulnerable to hidden flaws.
Safety Hazards Lurking in the Shadows
A history of accidents might lead to compromised safety mechanisms that imperil the lives of passengers and drivers alike. This makes uncovering accident histories imperative.
The Price of Concealment on Resale Value
The murky past of a vehicle has a direct bearing on its resale value. Prospective buyers are willing to pay a premium for the assurance of a clean history, making transparency a prized virtue in the automotive market.
Illuminating the Veiled: Strategies for Revealing Car History
The Oracle of the Vehicle Identification Number (VIN)
A vehicle's unique DNA, encoded in the Vehicle Identification Number (VIN), is crucial to its history. By decrypting this alphanumeric sequence, enthusiasts can access a treasure trove of information, including accident reports, recalls, and ownership chronicles.
Chronicles in Black and White: CarFax and AutoCheck Reports
The annals of car history are meticulously compiled in reports by industry stalwarts like CarFax and AutoCheck. These comprehensive documents provide a panoramic view of the vehicle's past, amalgamating data from varied sources.
Echoes of Maintenance: Records Speak Louder Than Words
In the symphony of a vehicle's life, maintenance records are the echoes that resonate truth. Often overlooked documents provide insights into the car's overall health and can be obtained from diligent owners.
The Inquisitor's Verdict: Professional Inspections
Enlisting the services of a seasoned mechanic for a pre-purchase inspection is akin to seeking the wisdom of an oracle. Beyond paperwork, these experts unveil hidden issues, comprehensively assessing a vehicle's condition.
Unraveling the Complexities: Clearing a Car's History
Breaching the Citadel of Salvage Titles
Redemption lies in the prospect of transformation for vehicles bearing the ignoble mark of a salvage title.
Rebuilding a salvage title involves meticulous repairs and rigorous inspections to reinstate its roadworthiness.
The Pinnacle of Trust: Transparency with Buyers
Honesty is the bedrock of ethical transactions. Sellers are responsible for sharing a vehicle's history empowering buyers to make well-informed decisions based on complete information.
A Beacon of Hope: Legal Recourse
Buyers swindled by sellers who deliberately shroud a car's history may find solace in legal avenues. Consultation with legal experts can navigate the labyrinth of legal actions, ensuring justice is served.
Conclusion
The automotive realm echoes with stories of vehicles past—tales of ownership, triumphs, and tribulations. In a landscape where knowledge wields power, a car's history serves as a compass guiding buyers and sellers through the complexities of transactions.
From unraveling the enigma of VIN codes to embracing the revelations in meticulous reports, the path to clarity demands diligence.
As we bid farewell to the era of vanishing vehicular chronicles, we embrace a future where transparency reigns, ensuring that every car's narrative is a well-lit passage, free from shadows and ambiguities.